1½ cups spelt flour
1 cup oat bran
1 tsp baking soda
2 tsp baking powder (aluminum free)
1 tsp cinnamon
½ tsp unrefined sea salt
2 cups almond OR rice milk
2 Tbsp coconut oil
1 cup fresh OR thawed frozen blueberries

1. Combine flour, bran, baking soda, baking powder and cinnamon in mixing bowl.
2. Add milk, coconut oil and blueberries and stir gently just until mixed.
3. If batter is too thick add a little more milk "" if too thin a little flour.
4. Spread some coconut oil on griddle (375F) and pour to make pancakes of desired size.
5. Flip when edges appear dry and bubbles form in the middle.
6. Heat for another minute or two, and remove from griddle.
7. Spread with blueberry syrup and enjoy!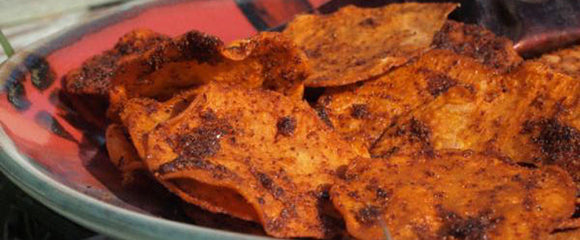 Chili Lime Sweet Potato Chips
These easy, delicious, homemade sweet potato ch...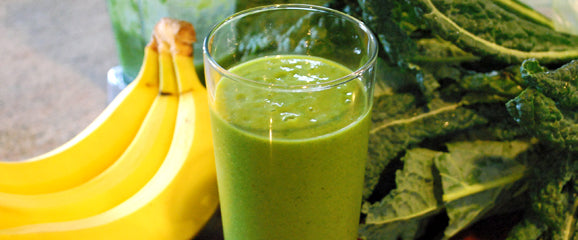 Lydia's Green Smoothie
Greens are among the most nutrient dense and he...