10 cups water
3/4 bunch of celery (include leaves),chopped fine
1 large vidalia onion, chopped or diced
10 large mushrooms, sliced
3 cloves garlic, minced or pressed
1/2 C cooked fettuccine pasta
1 tbsp oil
1/4 tsp celery salt
1/4 tsp sage
1/8 tsp mace
1/8 C braggs liquid aminos or soy sauce *
Pepper to taste **

1. Saute onion in oil.
2. Bring water to boil.
3. Add onion, celery and mushrooms to the boiling water.
4. Add celery salt, sage, mace, and braggs liquid aminos.
5. Simmer for 10 minutes. Add cooked noodles and pepper.
6. Simmer 5 minutes.
7. Serve and enjoy.

Raw Soup Base
Here is a version of raw soup, and we find it a...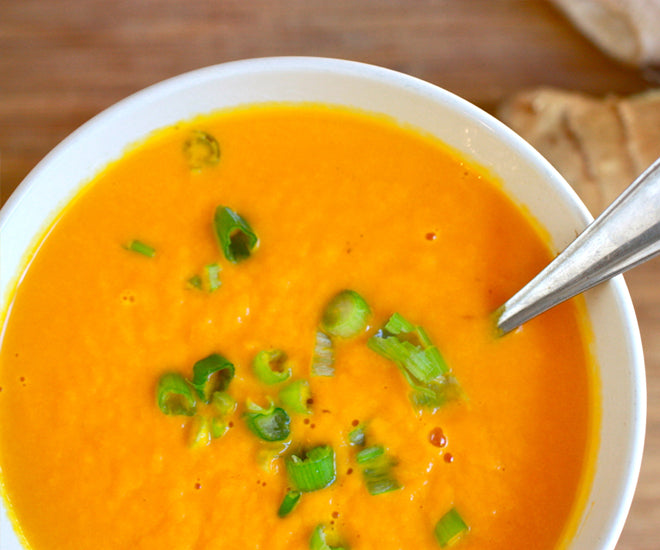 Raw Cream of Carrot-Sweet Potato Soup
Raw Hot Cream of Carrot-Sweet Potato Soup