4 cups distilled water
1 bunch celery (chopped into 1" pieces)
1 cup almonds (soaked overnight and drained)
¼ cup extra virgin olive oil
¼ cup fresh lemon juice
1 avocado (peeled, pitted, and quartered)
1 tsp onion powder
1 Tbsp honey or other sweetener
1 tsp Celtic or Himalayan salt
Pinch of cayenne
1 tomato, diced (for garnish)
handful of fresh parsley (for garnish)

1. Place all ingredients (except tomato and parsley) in a Vita-Mix or other powerful blender and process until creamy.
2. Pour into bowls and top with garnishes.
3. Serve cool or at room temperature.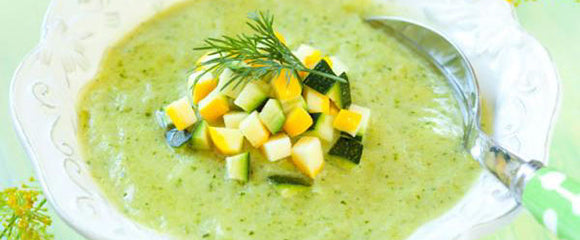 Raw Cream of Asparagus Soup
This tasty soup can be served either cold or warm!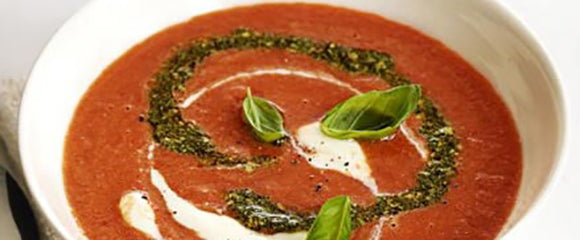 Blushing Tomato Soup
Flavorful and refreshing. This chilled soup is ...