1 large vine ripened tomato
1 medium cucumber
1/2 sweet red bell pepper
1 tsp herb seasoning
1 tsp dill
1/4 tsp unrefined sea salt (or kelp)
1 tsp minced chives
1 tsp minced parsley

1. Place tomato in blender and blend at low speed until creamy.
2. Add cucumber and red pepper and blend until desired consistency.
3. Add herb seasoning, dill, unrefined sea salt to taste and mix well.
4. Cover and chill.
5. Just before serving, garnish with chives and/or parsley.

Raw Holiday Celery Soup
Here's a savory soup to serve before the main c...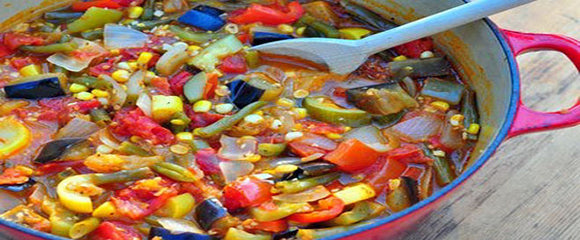 Easy Veggie Stew
You can substitute with a mixture of almost any...