1 cup distilled water
1 celery rib (cut in 2" pieces)
2 Roma tomatoes
1 medium tomato
1 sun-dried tomato (soaked 4 hours and drained)
1/8 cup pine nuts (soaked 6 hours and drained)
1 garlic clove (peeled)
1/8 cup fresh basil leaves
1 Medjool date (pitted)
1 Tbsp extra virgin olive oil
½ tsp unrefined sea salt (to taste or optional)

1. Place all ingredients in Vitamix or other powerful blender and process until creamy.
2. Best served immediately.

Shiitake Mushroom Miso Soup
As featured in Health News Issue #71.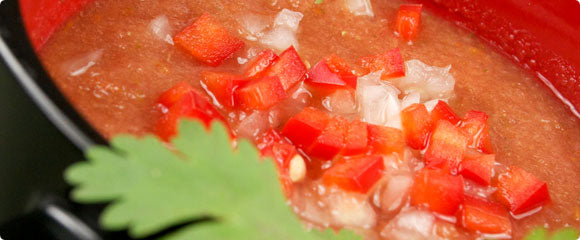 Raw Tomato Soup
This is a thick, hearty soup. From this basic r...