1 cup couscous
.5 cup fresh parsley, minced or 2 Tablespoon dried
.25 cup fresh cilantro, minced or 1 Tablespoon dried
2 Tablespoons fresh mint or 1 teaspoon dried
2 medium tomatoes, seeded and diced
2 scallions, sliced thin
Juice of 1 lemon along with zest from that lemon
3 Tablespoons extra virgin olive oil
Pinch of cayenne pepper

1. Bring a small-size saucepan of water (with a half- teaspoon of unrefined sea salt added) to a boil over medium heat.
2. Add the couscous and return to boiling.
3. Immediately shut off heat, cover, and allow to steam 5-minutes.
4. Meanwhile, in a small bowl, whisk together the olive oil, lemon juice, zest and cayenne.
5. In a large serving bowl, mix together the couscous, parsley, cilantro, mint, tomatoes, and scallions.
6. Toss with the lemon and oil mixture and adjust seasoning, if needed.
7. Allow to sit for at least a half hour so the flavors can marry.
8. ENJOY!
9. OptionRhonda"™s Kitchen Tip: For a gluten-free recipe, substitute millet or quinoa in place of the couscous.
11. *ORGANIC INGREDIENTS ARE ALWAYS RECOMMENDED.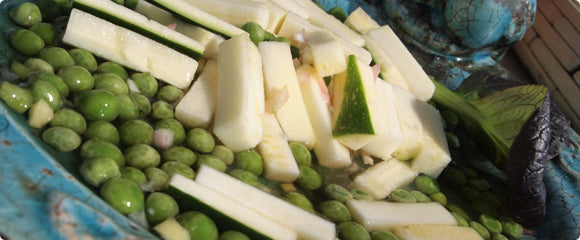 Burmese Zucchini and Peas
As photographed in Health News Issue #71 (May-J...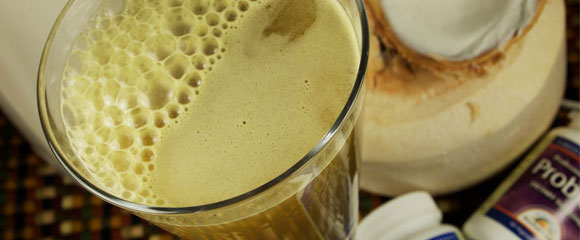 Workout Recovery Drink
After a hefty workout, your body needs to recov...