3 bananas (frozen)
1/4 cup coconut (fresh coconut meat or shredded coconut)
1/2 cup dates (pitted)
1 cup very cold coconut milk
1/2 cup walnuts
1 cup ice water (distilled)
*ORGANIC INGREDIENTS ARE ALWAYS RECOMMENDED

If using shredded coconut, turn it into a fine meal first.
Blend on high speed all ingredients except bananas. Add bananas last, breaking them into chunks as you go.
Reach your desired smoothie consistency by adding more frozen bananas (or water).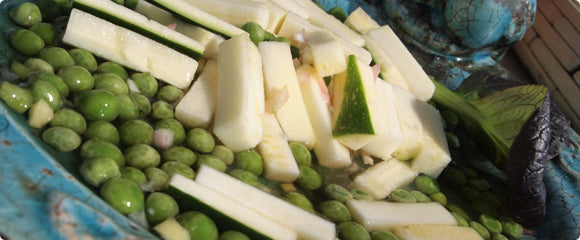 Burmese Zucchini and Peas
As photographed in Health News Issue #71 (May-J...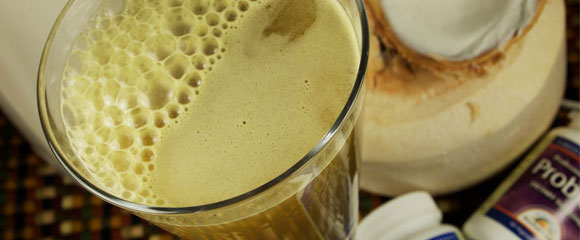 Workout Recovery Drink
After a hefty workout, your body needs to recov...