4 cups distilled water (or vegetable soup stock, heated but not to boiling)
4 cups carrots (chunked)
4 stalks broccoli (peeled and chunked) or 2 cups florets
2 large sweet potatoes (chunked)
1 large sweet onion (chopped finely)
8 celery ribs (chopped finely)
Favorite herb seasonings to taste

1. Place liquid into powerful blender.
2. Then add carrots, broccoli and finally sweet potato in that order and blend each before adding next ingredient.
3. Place blended veggies in a serving bowl and stir in onion, celery and herb seasoning. It is now ready to serve.
4. ENJOY!

Raw Holiday Celery Soup
Here's a savory soup to serve before the main c...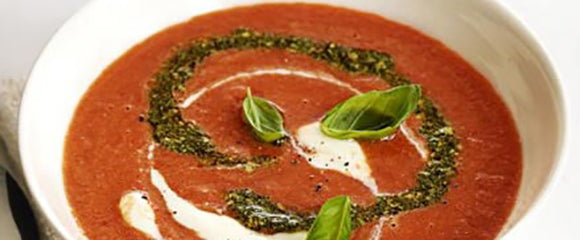 Blushing Tomato Soup
Flavorful and refreshing. This chilled soup is ...