3 cups distilled water, warmed, but not to boiling
2½ cups carrot pieces
1 yellow or orange bell pepper, seeded
1 small green onion, quartered
3 Tbsp raw almond butter
½ clove of garlic
¼ tsp cayenne pepper
1 tsp Garam Masala
½ tsp cinnamon powder
1½ tsp Celtic Sea Salt (optional)
2 Tbsp apple cider vinegar

1. Blend until smooth and serve.
2. Garnish with shredded cucumber or mint leaves and a few drops of olive oil.

Raw Holiday Celery Soup
Here's a savory soup to serve before the main c...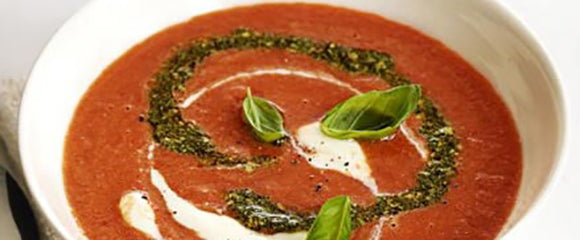 Blushing Tomato Soup
Flavorful and refreshing. This chilled soup is ...