1 large avocado, peeled and pitted
2 cucumbers, peeled, seeded and chopped
3 celery ribs, cut into 2-inch pieces
1 kale leaf, washed
1 cup fresh dill weed or 2 tsp. dried
1 green onion, cut into 2-inch pieces
1 garlic clove, peeled
Juice of ½ orange, freshly extracted
1 Tbsp. Meyer lemon juice, freshly extracted
1 tsp. curry powder
2 cups distilled water, heated but not boiling (For a cold soup, use cold water.)
Dash of cayenne pepper (or to taste)
¼ tsp. unrefined sea salt (optional)

1. Blend until smooth and serve immediately.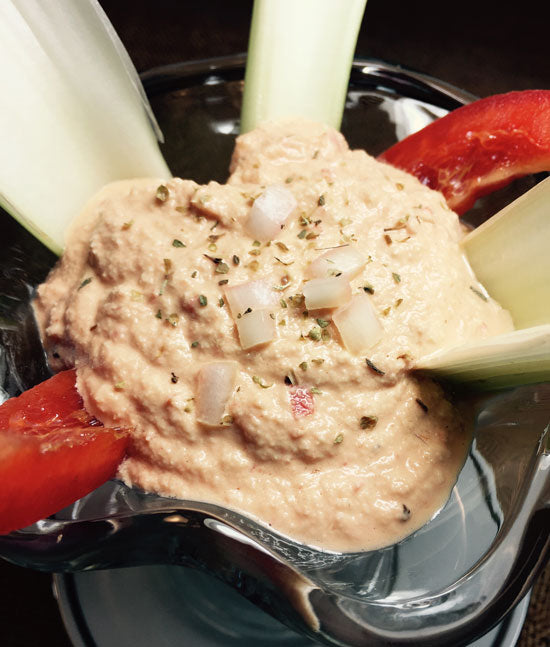 Red Pepper Cashew Cheese Dip
Are you ready for a crowd pleasing dip for the ...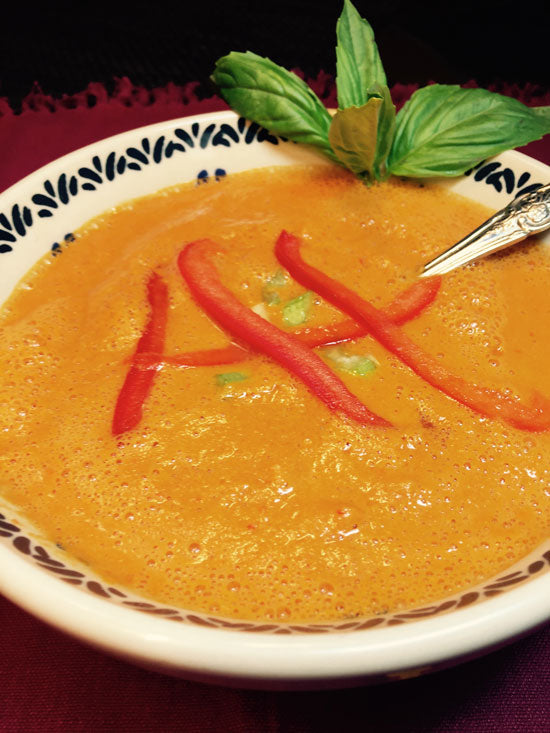 Carrot Blush Soup
This delightful dish by Rhonda Malkmus is sure ...