3 cups distilled water
1 Tbsp extra virgin olive oil
3 small sweet potatoes or yams
2 large or 3 medium carrots, peeled
2 medium red peppers, seeded
2 celery ribs (stalks), cut into 2-inch pieces
1/2 red onion, quartered
1 small garlic clove, peeled
1-1/2 tsp dried coriander
1/2 tsp dried thyme
1 tsp unrefined sea salt (optional)

1. Place all ingredients in Vitamix or other powerful blender and process until well blended.
2. Pour into bowls and serve with homemade bread or raw veggie crackers.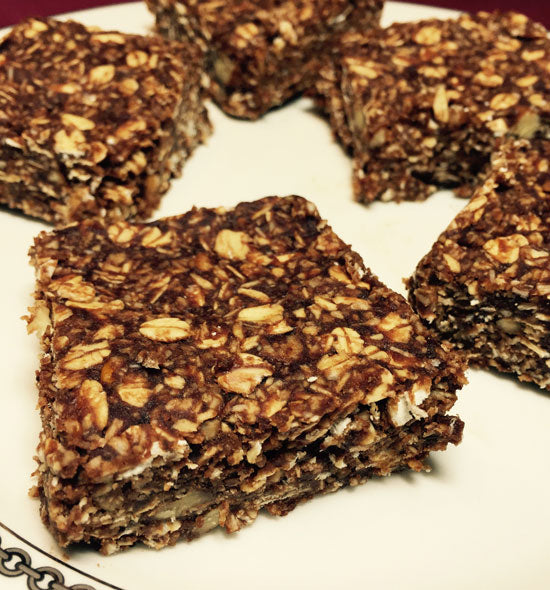 Gluten Free Carob Bars
A delightfully, simple dessert that is easy to ...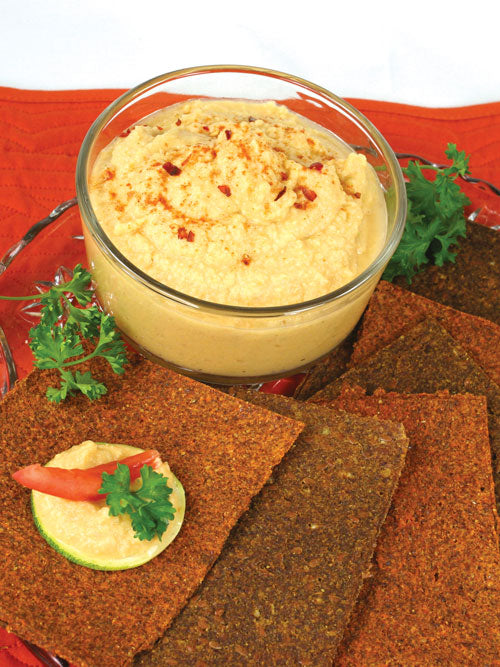 Vegetable Hummus
This easy and wonderful snack for any occasion ...