2 cups raw sunflower seeds, soaked for at least 1 hour, and rinsed
2 stalks celery, finely chopped
¼ cup red onion, minced
½ cup red grapes, sliced into small rounds
2 cloves garlic, minced
¼ cup parsley, finely chopped
2 T. fresh dill, finely chopped
1 T. Dijon mustard
1 T. apple cider vinegar
1 T. lemon juice
1 ½ T. Veganaise (I use the Grapeseed variety)
½ tsp. sea salt, or to taste
Freshly ground black pepper to taste
*Optional ingredient: 1 ripe avocado, diced

1. In a food processor, add sunflower seeds, garlic, mustard, vinegar, lemon juice, and salt & pepper, and pulse until it starts to resemble tuna salad.
2. Add celery, onion, parsley, and dill, and pulse a few more times. Be careful not to over blend.
3. Transfer to a mixing bowl, and stir in Veganaise, grapes, and avocado.
4. Taste for seasoning, and enjoy.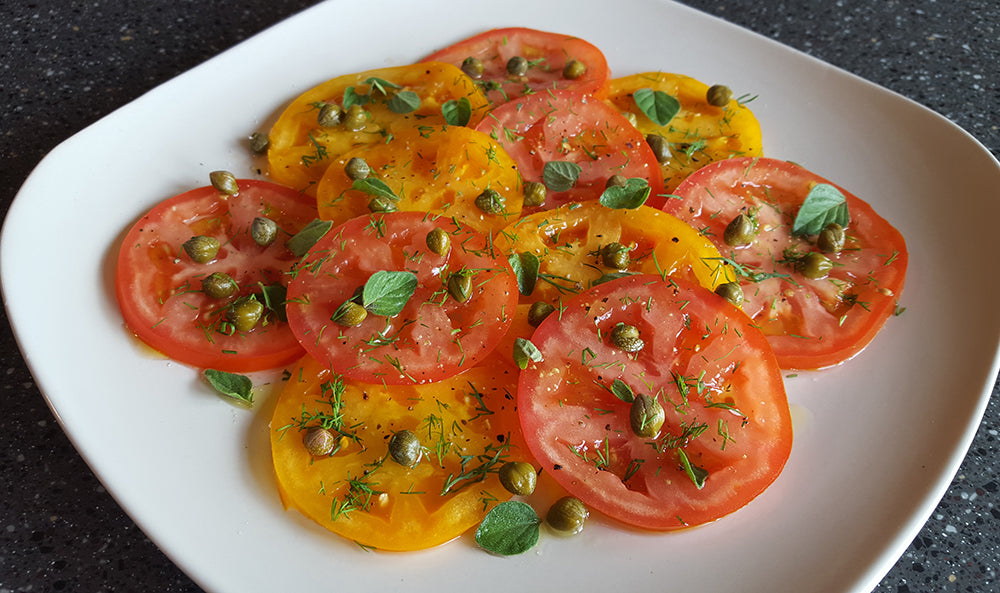 Heirloom Tomato Carpaccio
This recipe is gluten free Heirloom tomatoes...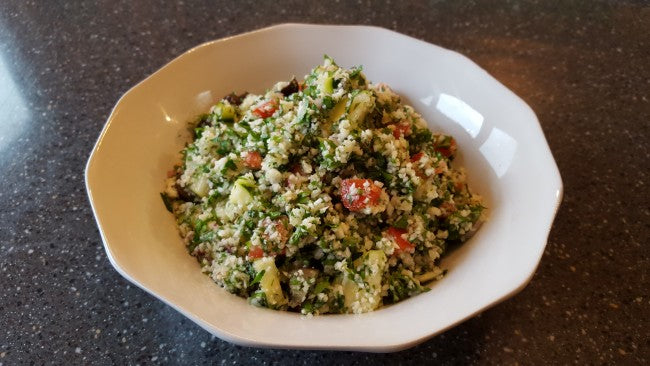 Raw Cauliflower Tabouli
Traditionally it's made with bulgur wheat, cous...