½ Head of cauliflower, roughly chopped
½ cucumber, diced small
1 tomato, diced small
½ can black olives, halved or quartered
¼ cup red onion, minced
1 clove garlic, minced or pressed
1 cup parsley, finely chopped
1/3 cup mint, finely chopped
3 T. lemon juice
3 T. olive oil
1-2 tsp. agave nectar (optional)
Pinch of sea salt and fresh ground black pepper to taste

1. In a food processor, add cauliflower and pulse until it looks like couscous or a small grain.
2. Take a clean hand towel, and lay it flat on the counter. Pour the cauliflower "couscous" into the center of the towel and lift up the corners so that you have an enclosed pouch.
3. Twist and squeeze the pouch over the sink to remove the excess moisture from the cauliflower.
4. When no more water will come out, carefully pour the cauliflower into a mixing bowl.
5. Add the rest of the ingredients and stir gently until everything is fully incorporated.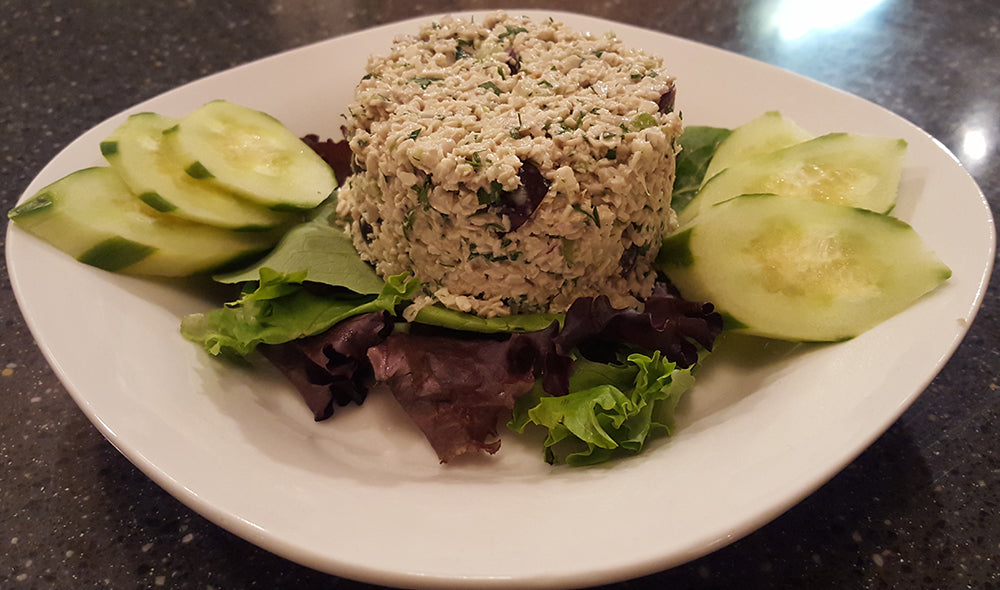 Bistro Not-Tuna Salad
This delicious vegan alternative to tuna salad ...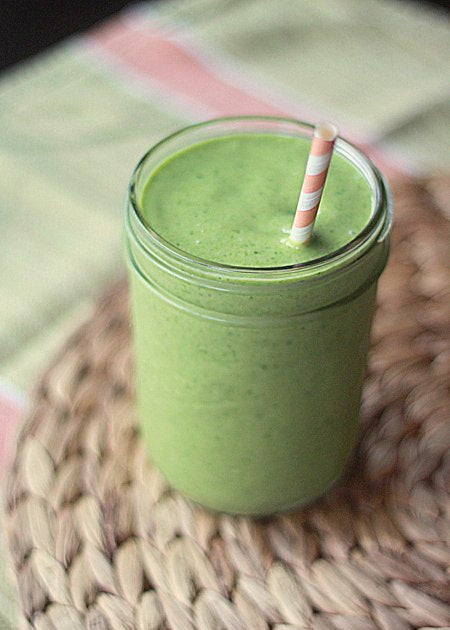 Breakfast Power Smoothie
This has recently become my go-to breakfast ...