1 ½ cups flaxseeds, ground
½ cups almonds, soaked overnight, drained and dehydrated
½ cup pumpkin seeds, soaked overnight, drained dehydrated
1 cup celery ribs (stalks)
1 cup carrots, grated fine
½ cup red onion, diced
4 garlic cloves, peeled and minced
½ cup fresh parsley, stems removed, minced
1 Tbsp. dried rosemary
1 Tbsp. dried sage
½ tsp. unrefined sea salt (optional)
Fresh parsley for garnish

1. Place seeds, nuts and celery in Vitamix (or food processor if you do not have a Vitamix) and process until a creamy consistency is reached.
2. Prepare other vegetables and place in bowl along with seasonings.
3. Mix well and allow flavors to mingle.
4. Serve on a bed of dark green lettuce (not iceberg) or mixed greens. Top with minced parsley and/or grated carrots.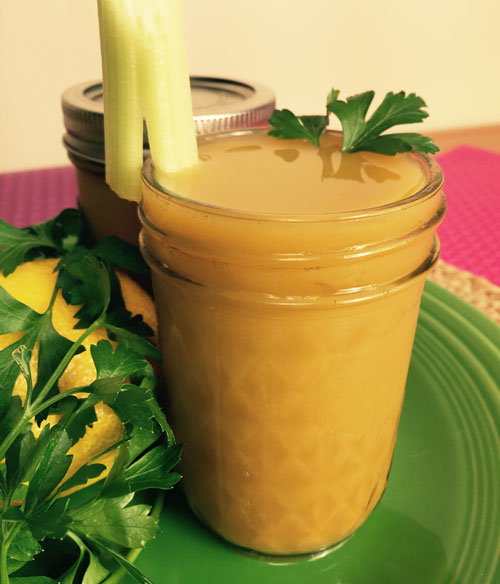 Juice with Sweet Potato
This wonderful juice is simple to create and sh...