¾ cup tomato pieces
Juice of one lime, freshly extracted
2 Tbsp. raw, unfiltered apple cider vinegar
½ large, red bell pepper (or 1 small)
1/3 cup fresh dill weed
1 to 2 celery ribs (stalks)
4 Tbsp. raw, organic almond butter*
Unrefined salt (optional), a sprinkle or up to 1 tsp.

1. Place all items in a Vitamix or other powerful blender and blend until smooth.
2. Option: For a more intense version, and 1 garlic clove, peeled and minced
3. *Can use ¼ cup almonds soaked overnight, soak water drained, to replace almond butter.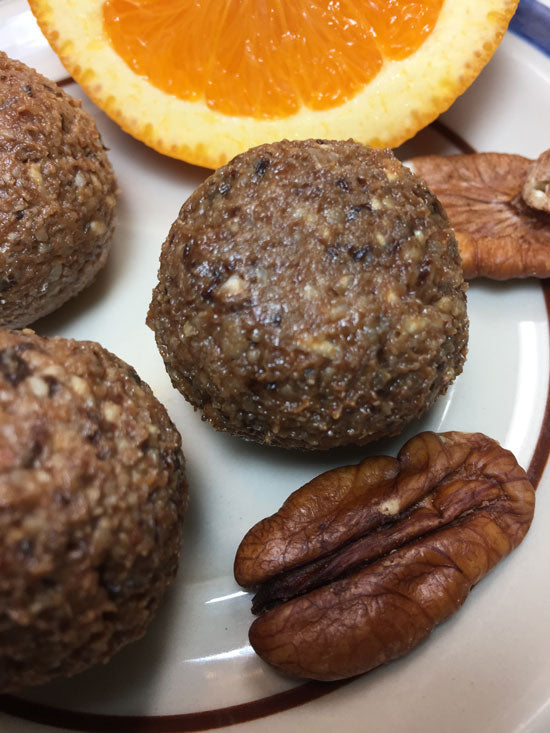 Fruit Nut Balls
Spice up any occassion or family gathering with...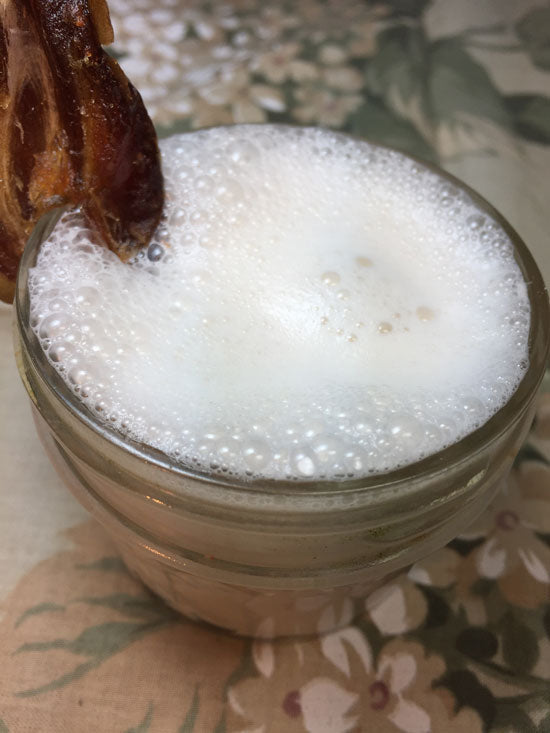 Almond/Pecan Milk
Almond and pecans provide a sustaining balance ...