6 Tbsp organic maple syrup
1 cup organic sesame seeds
1 cup organic sunflower seeds
1/2 cup currants or small organic raisins
1/2 cup pecans (chopped)
1/2 cup almonds (sliced)
1/4 cup organic pumpkin seeds
1/2 cup grated coconut (unsweetened)
1/2 cup carob chips (non-dairy)

1. Mix all dry ingredients together first, then add maple syrup, and stir till everything is well coated. The mixture will not stick together, but remain pretty loose.
2. Then using a regular tablespoon (not a measuring spoon), form a mounded oval of the mix on a Teflon sheet.
3. Place in the dehydrator at 100°F; they will be done in an hour.
4. Note: These are really yummy and they are nice and dry, not sticky. This recipe makes 45-50 "bars."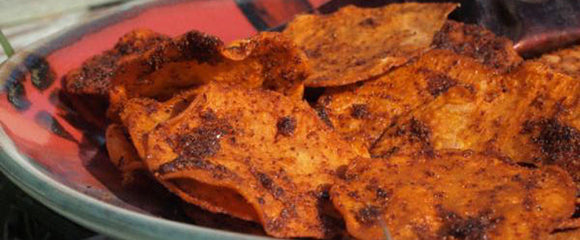 Chili Lime Sweet Potato Chips
These easy, delicious, homemade sweet potato ch...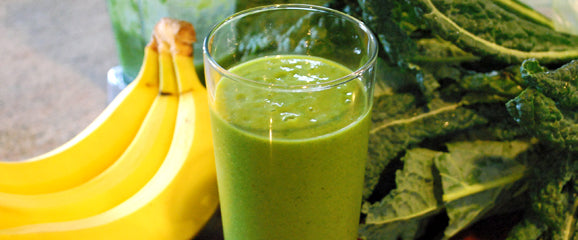 Lydia's Green Smoothie
Greens are among the most nutrient dense and he...