2 cups pecans
2 cup pitted dates
2 cups fresh mint leaves
½ cup Hallelujah Diet raw carob powder

1. In a Food Processor, such as the Kitchen Aid, with the S blade, place in the listed ingredients to process them together
2. Process several minutes until ingredients form a dough ball.
3. Roll into small balls with your hands and flatten into a patty. Choose the thickness that appeals best to you.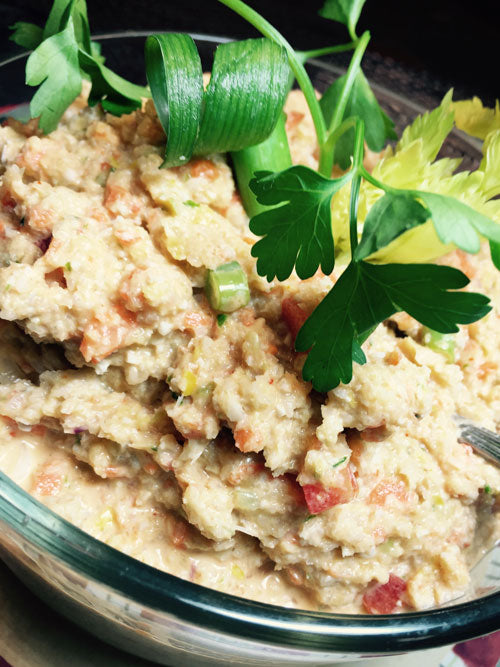 Rhonda's Vegetable Pate
From Hallelujah Holiday Recipes from God's Gard...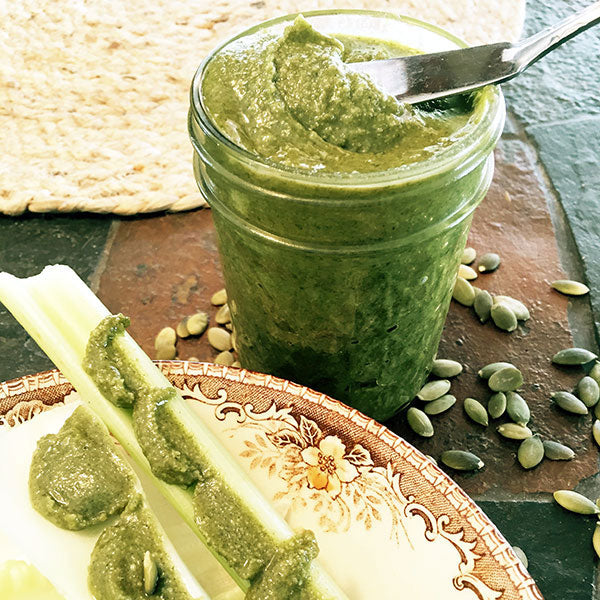 Raw Pumpkin Seed Butter
This simple snack is easy to make, but gives yo...