3 cups sweet potatoes, peeled and shredded
1 medium sweet apple, peeled and chopped fine
1 cup pineapple tidbits
1/2 cup pecans, chopped
1/4 cup organic raisins or chopped dates
1/2 cup Orange Sunset Dressing

1. In a large bowl, combine sweet potatoes, apple, pineapple, raisins or dates, pecans, and Orange Sunset Dressing.
2. Mix well, cover, and chill before serving.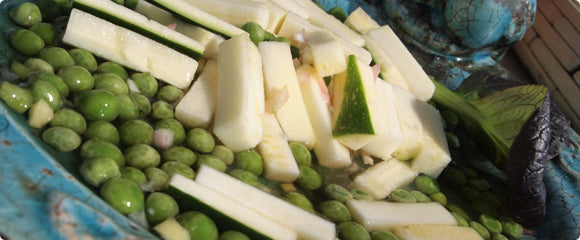 Burmese Zucchini and Peas
As photographed in Health News Issue #71 (May-J...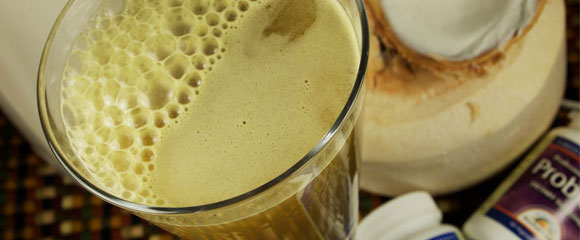 Workout Recovery Drink
After a hefty workout, your body needs to recov...