1/2 cup pine nuts, soaked 1 hour, drained
1/2 cup pumpkin seeds, soaked 6 hours and drained
1/2 cup walnuts, soaked 2 to 4 hours and drained
1 celery rib (stalk), cut into 2 pieces
1-1/2 Tbsp fresh lemon juice
1 tsp ground ginger
2 tsp Garam Masala or yellow curry powder
1/2 Tbsp unrefined sea salt
1 garlic cloves, minced
Pinch cayenne pepper

1. Place all ingredients in a Vitamix or food processor with an S-blade and process until creamy or run seeds, nuts and celery through Champion or Green Star Juicer with blank instead of screen in place
2. Fold in remaining ingredients and mix well.
3. Garnish: Chopped basil, parsley, or cilantro.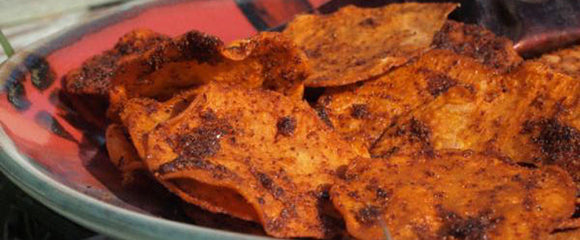 Chili Lime Sweet Potato Chips
These easy, delicious, homemade sweet potato ch...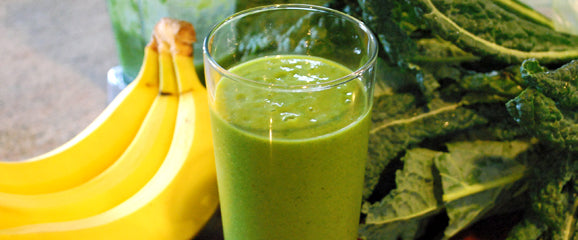 Lydia's Green Smoothie
Greens are among the most nutrient dense and he...