2 "" 15 oz. cans kidney or black beans
½ onion
1 clove garlic
2 tsp lemon juice
1 tsp. chili powder
1 tsp. onion powder
1 tsp. dried parsley
½ tsp. basil
½ tsp ground cumin
½ tsp ground sage
¼ tsp. garlic powder
¼ tsp. ground mustard
1 tsp. unrefined salt (optional)
1 cup pecans or walnuts
1 cup rolled oats
Opt.: 1/8 tsp. ground cayenne
Opt.: 2 Tbsp. tomato paste

1. Drain and rinse beans in a colander.
2. Either hand mash the beans or pulse till chopped in a food processor (not pureed)
3. Add to a large bowl.
4. Process the onion and garlic clove in the processor until finely chopped.
5. Add the nuts and seasonings and pulse process till well combined (not pureed), scraping sides of processor a couple of times.
6. Add oats and pulse a couple of times more.
7. Add to the bowl of beans.
8. Mix well then pat into burgers.
9. Bake at 350 degrees for 20 minutes (flip halfway through) or in a skillet for 5 minutes per side.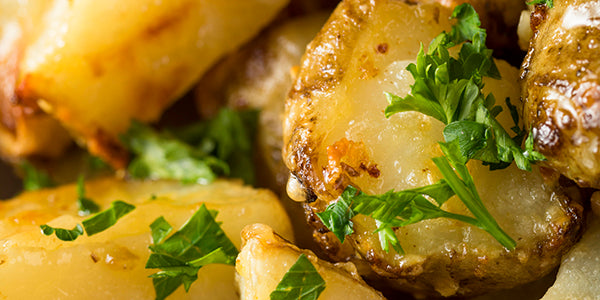 Roasted Sunchokes (Jerusalem Artichokes)
Check the Healthy Days Blog for the nutritional...
Florentine Gazpacho
From Unravel the Mystery Recipes, simple, effec...