1 large over-flowing handful spinach
Medium over-flowing handful of either arugula or parsley
1/3 cup broccoli or more
1/3 cup alfalfa/clover sprouts, or more
¼ avocado, peel and seed removed
¼ lemon, peel and seeds removed
1 cup water

1. Blend all ingredients in your favorite blender
2. Enjoy your new creation.

Confetti Veggie Loaf
This wonderful recipe from "Rhonda's Culinary C...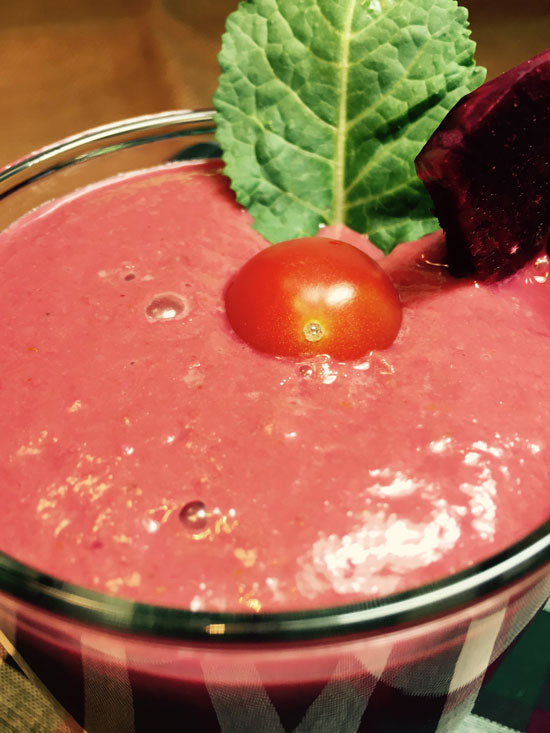 Beet and Kale Veg-Smoothie
At Hallelujah Diet, we are big on beets. Betala...