1/4 cup lemon juice (freshly squeezed)
1/2 cup Udo's, flax, or extra virgin olive oil
1/3 cup tahini
1 tablespoon finely chopped onion
1 garlic clove
1 tablespoon pure maple syrup
1/4 cup distilled water
Celtic Sea Salt to taste

1. Combine all ingredients in a blender and blend till smooth.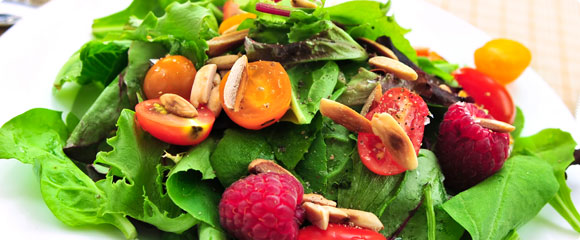 Rhonda's Raspberry Vinaigrette
Here is a new Salad Dressing recipe from Rhonda...
Raw Energy Balls
While eating raw vegan, you may be wondering wh...