1 cup vegetable soup stock (or distilled water)
3 cups grated sweet potato
1 cup finely chopped celery
1/4 cup chopped onion
1/4 cup fresh parsley (or 1 teaspoon dried parsley)
1 cup fresh carrot juice
1/2 teaspoon dill weed
1/2 teaspoon all-purpose herb blend
Celtic Sea Salt to taste

1. Grate sweet potatoes, chop celery and onion, and mince parsley.
2. Place half of the sweet potato, celery, parsley, along with all of the onion, in a blender or food processor with soup stock (or water), and blend until smooth.
3. Stir in the carrot juice and seasonings.
4. Add the remaining vegetables to the soup, stir, and serve.
5. Top individual serving bowls with remaining parsley.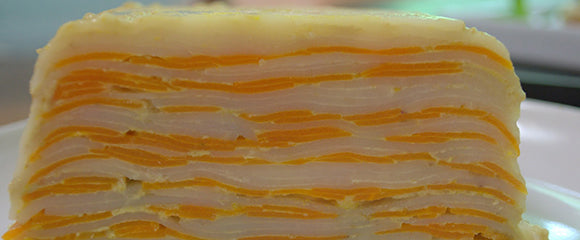 Kathi's Spiced Sweet Potato Terrine
With Thanksgiving and Christmas only a few week...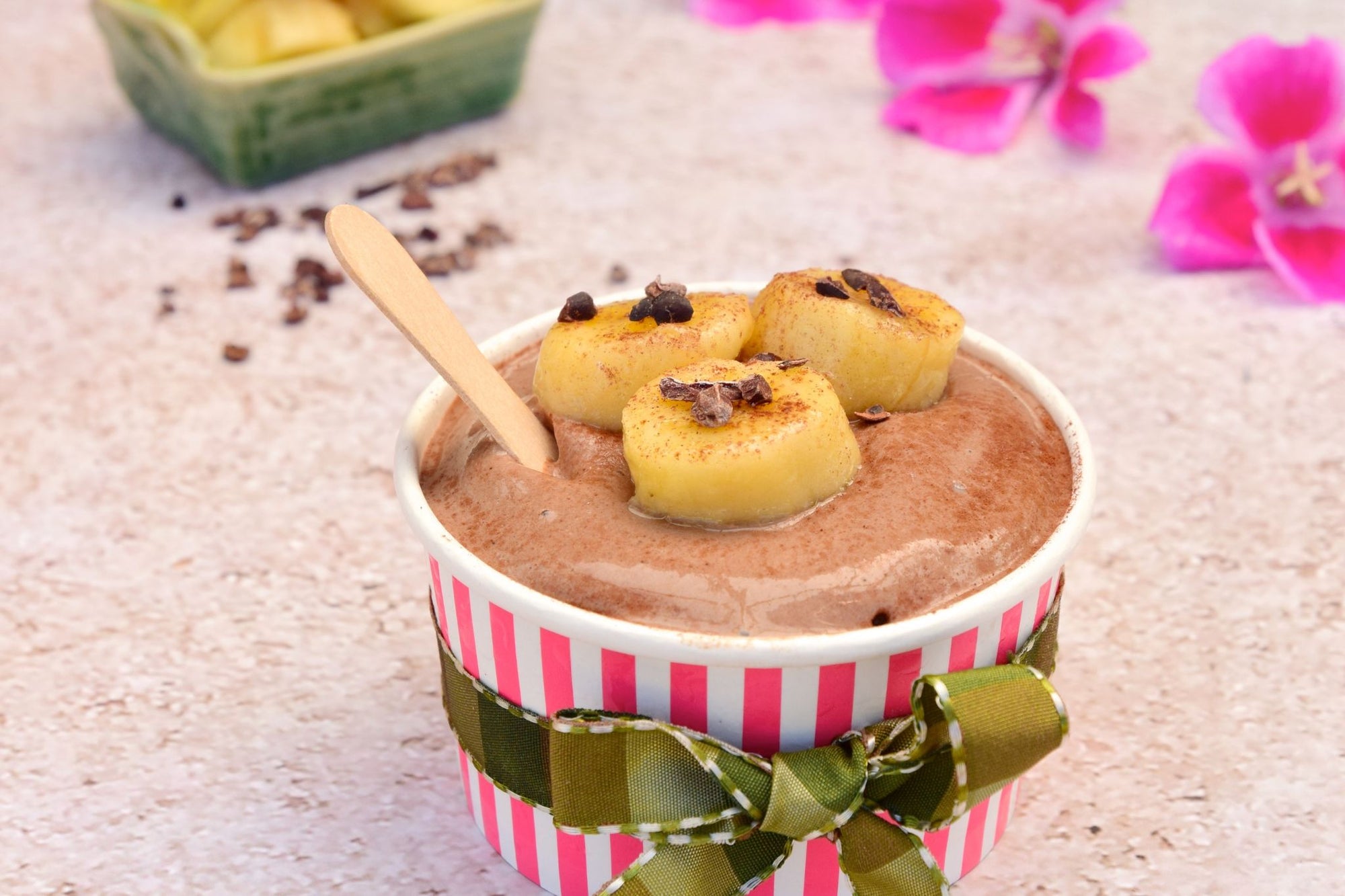 Sandy's Rocky Road Ice Cream
We know that finding healthy desserts on a fres...