1 large or 2 medium carrots
2 stalks celery
3 kale leaves
¼ red cabbage
1 small or ½ large beet
1 granny smith apple
1 lemon, peeled
1 inch knob of ginger (or less if you prefer)

1. Juice all ingredients.
2. Strain through a fine mesh strainer to remove any extra pulp, and serve.



Sublime Summer Rolls
Serves 7 This recipe is gluten free Ingredie...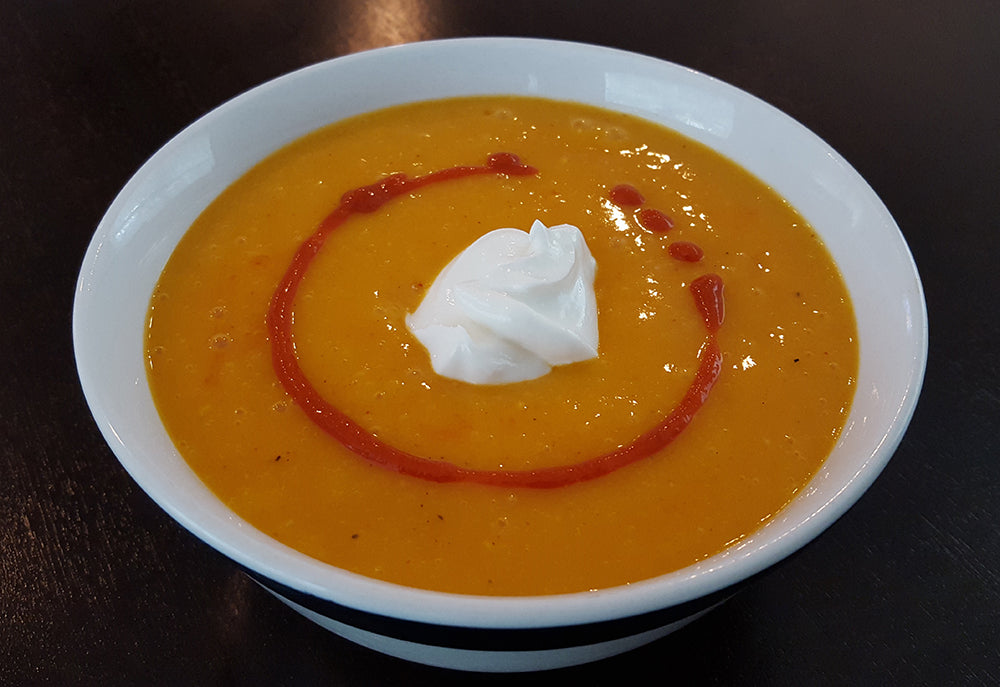 Live Mango Spice Soup
Serves 4-6 This recipe is gluten free Ingred...