1 cup flax oil (or extra virgin olive oil)
1 tablespoon basil (or Italian herbs)
1 teaspoon granulated garlic (or fresh garlic)
1 tablespoon dried onion flakes
Celtic Sea Salt to taste

1. Mix with a hand blender or shake in a jar.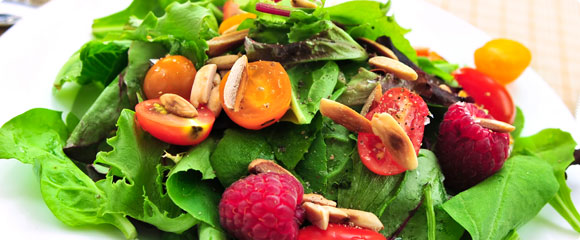 Rhonda's Raspberry Vinaigrette
Here is a new Salad Dressing recipe from Rhonda...
Raw Energy Balls
While eating raw vegan, you may be wondering wh...