One avocado, mashed
Juice of one lemon
One tablespoon flax seed oil
Celtic Sea Salt to suit taste

1. Dash of the following: cayenne pepper; curry; kelp powder; favorite dried herbs (I use a mix of basil, chervil, tarragon, marjoram and chives).
2. Find an herb mix that you like.
3. Add distilled water to consistency you like--the thin you can use on salads, the thick as a veggie dip or whole grain/rice snack cracker spread.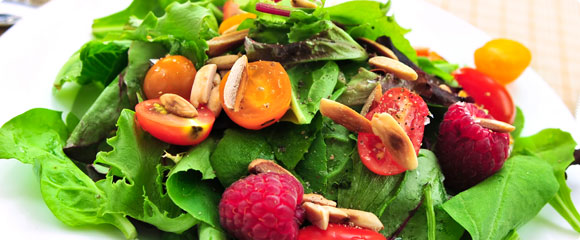 Rhonda's Raspberry Vinaigrette
Here is a new Salad Dressing recipe from Rhonda...
Raw Energy Balls
While eating raw vegan, you may be wondering wh...