¼ cup raw, unfiltered honey
¼ cup fresh lemon juice
¼ cup extra virgin olive oil
1 tsp Dijon-style mustard
1 tsp green onions (minced)
2 tsp poppy seeds
½ tsp Celtic or Himalayan salt (to taste and optional)
Pinch of garlic powder
Pinch of cayenne pepper

1. Place all ingredients in a bowl and whisk to blend.
2. Pour over Winter Salad (or another salad of your choice) and ENJOY!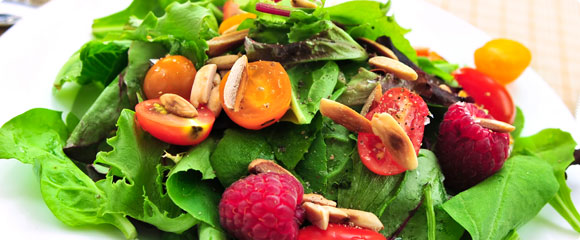 Rhonda's Raspberry Vinaigrette
Here is a new Salad Dressing recipe from Rhonda...
Raw Energy Balls
While eating raw vegan, you may be wondering wh...