1/3 cup lemon juice
1/3 cup honey (raw & unfiltered)
1/3 cup extra virgin olive oil (or Udo's Choice Oil Blend)
1 garlic clove
1 tablespoon minced sweet onion (or dried onion flakes)
Celtic Sea Salt to taste
1 teaspoon oregano
1/2 teaspoon basil

1. Mince garlic clove and onion and combine with liquids.
2. Add herbs and allow to marinate several hours for the flavors to combine.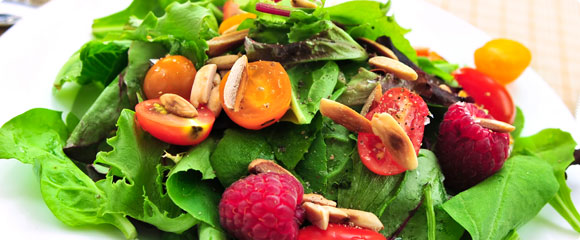 Rhonda's Raspberry Vinaigrette
Here is a new Salad Dressing recipe from Rhonda...
Raw Energy Balls
While eating raw vegan, you may be wondering wh...