1 cup hulled sunflower seeds
1 cup almonds
1 cup pumpkin seeds
1 large carrot
1/2 red pepper
1/2 cup sweet red onion
1 garlic clove
1/4 cup fresh parsley or 1 tbsp. dry parsley

1. Soak seeds and almonds overnight, then drain in morning.
2. In food processor with an S-blade or a Green Power or Green Life or Champion juicer with the blank in place, run the seeds, almonds, garlic and carrot through.
3. To this mixture, add the minced parsley and finely chopped red pepper and onion.
4. Mix all together.
5. Then make a sauce of the following ina blender or food processorMix half of the sauce into the loaf mixture, then form into a loaf, cover and set aside on kitchen counter (do not refrigerate) for 4 to 6 hours.
6. To serve, place the loaf on a bed of lettuce, and pour remaining tomato mixture over the loaf.
7. *Note: the longer this loaf is allowed to marinate at room temperature, the stronger the flavor.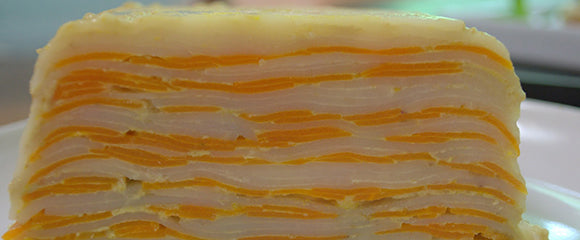 Kathi's Spiced Sweet Potato Terrine
With Thanksgiving and Christmas only a few week...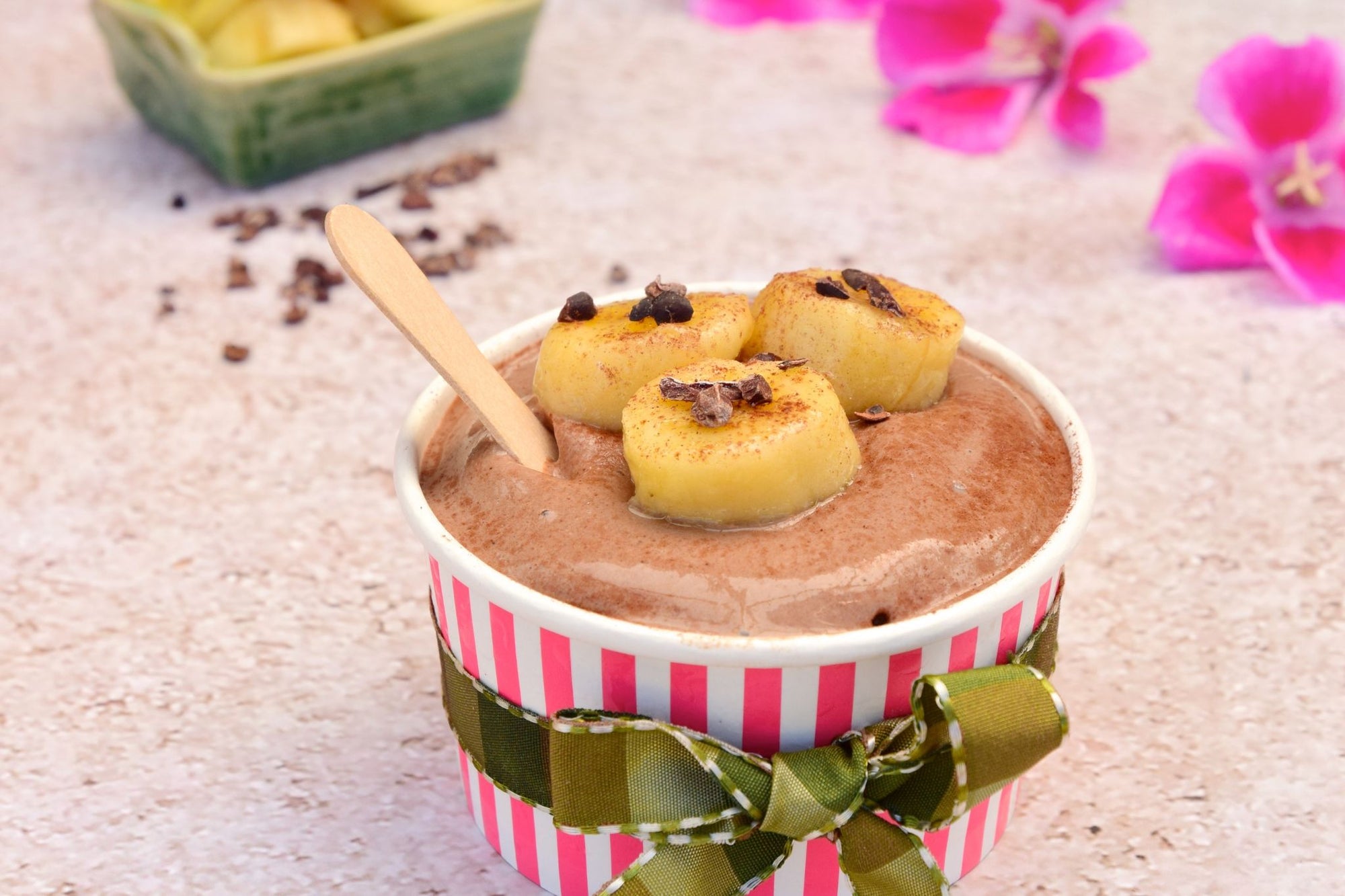 Sandy's Rocky Road Ice Cream
We know that finding healthy desserts on a fres...