2 cups almond milk
1 Tbsp chia seeds, ground
1 cup organic pumpkin puree, unsweetened
2 Tbsp maple syrup
1 banana
2 tsp cinnamon
1/2 tsp ground ginger
1/4 tsp ground nutmeg
Pinch of unrefined sea salt

1. Place all ingredients in Vitamix or other powerful blender and blend until creamy.
2. Option: Top with Sweet Dream Creme!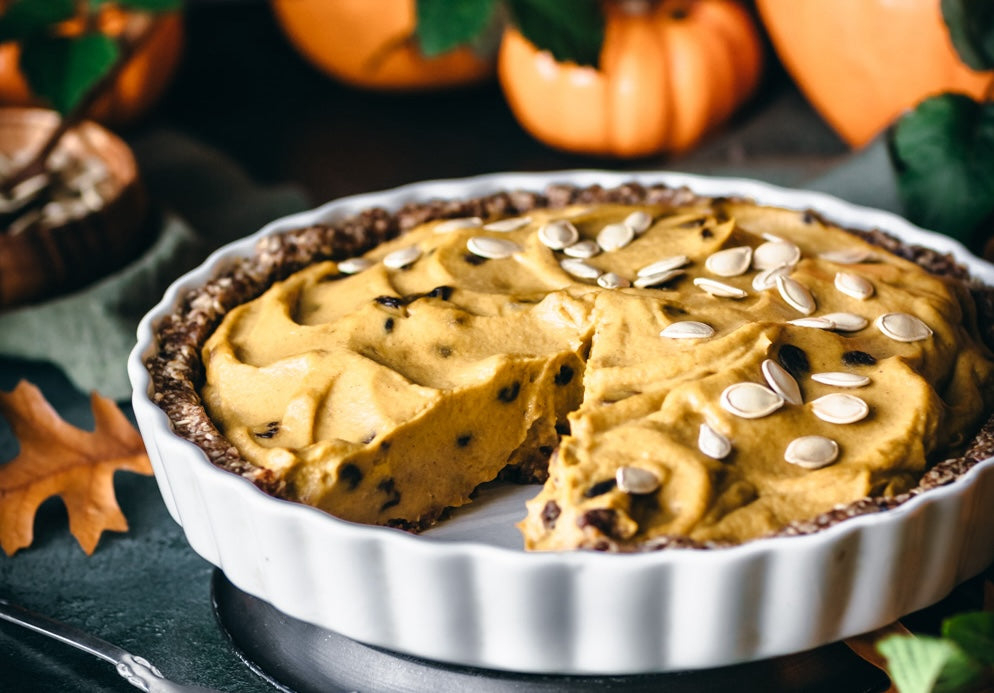 Raw Pumpkin Pie
Add our Raw Pumpkin Pie to your favorite raw de...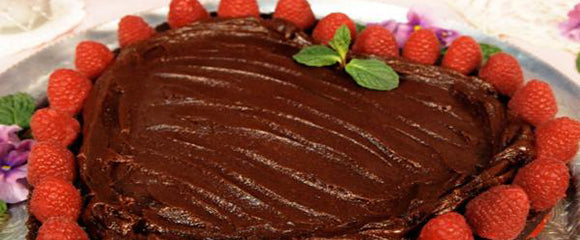 Sweetheart Cake
Rhonda, at her Culinary Academy class prepared ...