1 avocado, peeled and seeded
½ cup raw honey
4 dates soaked in 1 cup filtered water
2 tsp vanilla
1 tsp cinnamon
¼ tsp ground nutmeg
½ tsp ginger powder
1 tsp sea salt
1 cup raw macadamias soaked 8 hours and drained
4 cups raw pumpkin, peeled and seeded
1 cup organic raisins
1 tsp psyllium
½ cup pumpkin seeds, washed, soaked for 8 hours, drained and dehydrated for 6 - 8 hours
1 Honey Nut and Date Pie Crust

1. Place macadamias along with dates and their soak water into blender and blend until smooth.
2. Add avocado, honey, vanilla, cinnamon, nutmeg, ginger, salt and pumpkin and blend until very smooth.
3. Add psyllium and blend well. Let this mixture sit for 1-2 minutes and blend well again.
4. Fold in raisins.
5. Pour into pie crust and top with ½ cup of pumpkin seeds.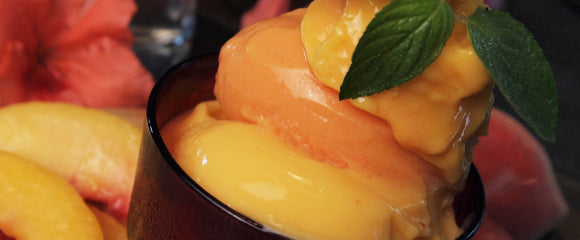 Fuzzy Mango Ice Cream
You'll never go back to dairy ice cream after y...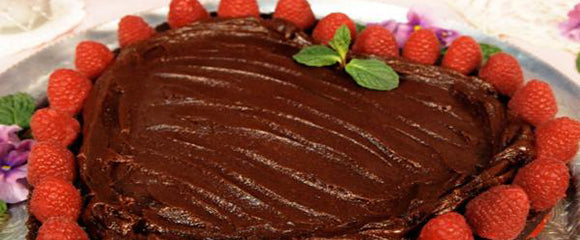 Sweetheart Cake
Rhonda, at her Culinary Academy class prepared ...