1/2 cup fresh orange juice
1/2 cup extra virgin olive oil
1/4 cup sunflower seeds, soaked overnight and drained
1/4 cup raw unfiltered honey or other sweetener
1/2 tsp unrefined sea salt
Pinch of cayenne pepper (optional)

1. Place all ingredients in Vitamix or other powerful blender and process until creamy.
2. Pour over salad and serve immediately.
3. Options: For a savory flavor, add 1 garlic clove, peeled and minced and 1/4 cup green onions, sliced thin.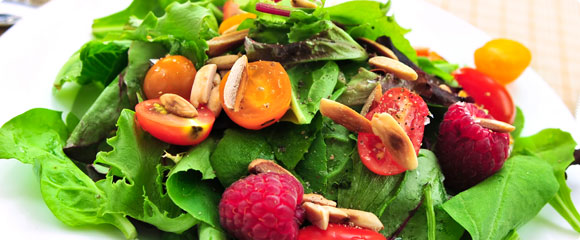 Rhonda's Raspberry Vinaigrette
Here is a new Salad Dressing recipe from Rhonda...
Raw Energy Balls
While eating raw vegan, you may be wondering wh...