1 avocado (peeled)
1 clove of garlic
Water
Lemon juice or Celtic Sea Salt to taste

1. Put avocado and garlic and seasoning in blender with enough water to cover half way.
2. Blend until creamy.
3. Add water if needed to desired consistency.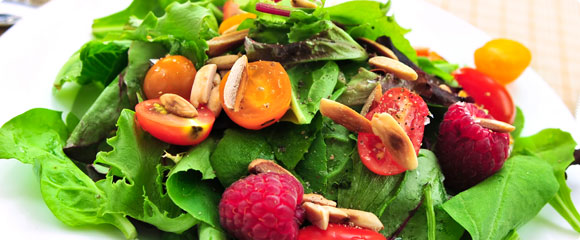 Rhonda's Raspberry Vinaigrette
Here is a new Salad Dressing recipe from Rhonda...
Raw Energy Balls
While eating raw vegan, you may be wondering wh...