1 tablespoon pumpkin seeds
8 ounces carrot juice (freshly extracted)
Juice of one lemon
2 - 3 tablespoons sunflower seeds
1 teaspoon sesame seeds
Celtic Sea Salt to taste

1. Place all ingredients in blender and blend to desired consistency.
2. If too thick, add more carrot juice or distilled water.
3. I sometimes vary the above recipe using a few almonds, or walnuts, or avocado, or a tablespoon of Udo's Oil.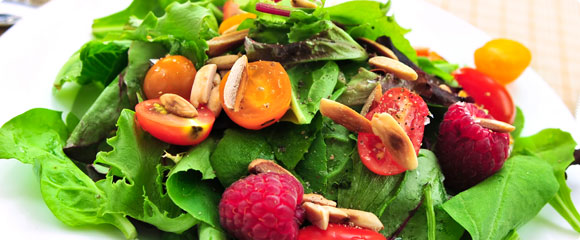 Rhonda's Raspberry Vinaigrette
Here is a new Salad Dressing recipe from Rhonda...
Raw Energy Balls
While eating raw vegan, you may be wondering wh...