1/4 cup lemon juice
1/2 cup Extra Virgin Olive oil
1 - 2 cloves garlic
1 teaspoon whole grain mustard (optional)
1/2 cup distilled water
1 green onion
1 teaspoon honey or maple syrup

1. Place all of the above ingredients in a blender and blend until smooth.
2. Then stir in 2 teaspoons Italian seasoning (or 1 teaspoon oregano & 1/2 teaspoon basil).
3. Refrigerate till used.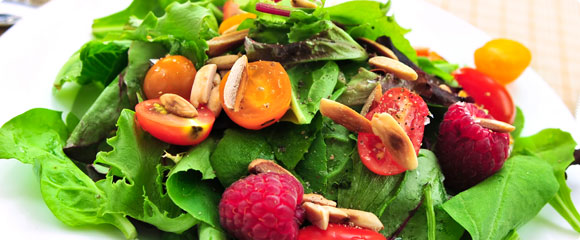 Rhonda's Raspberry Vinaigrette
Here is a new Salad Dressing recipe from Rhonda...
Raw Energy Balls
While eating raw vegan, you may be wondering wh...