1 part distilled water
2 parts grapeseed oil based Vegenaise
Unrefined sea salt to taste
Customizable herb blend (any combination of dill weed, oregano, thyme, basil, marjoram "" start with ¼ tsp and build from there)
Dehydrated parsley (for color)
Optional: xanthan gum (if you want a thicker, store style dressing).

1. Combine all the ingredients and mix thoroughly.
2. This recipe is one you can truly make your own. If it isn't thick enough, add more Vegenaise. If too thick, add water. Add sea salt if necessary, add parsley if you want more color. If you like dill, or some other herb, add that, too. Make it your own!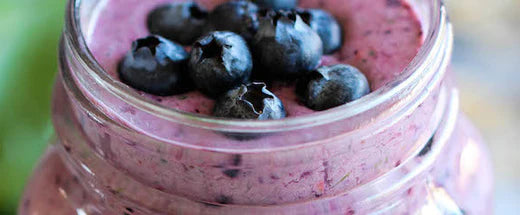 Brain Power Smoothie Recipe
Kids especially need DHA for optimal brain deve...
Green Juice
When we think of smoothie's we usually think of...