1/4 cup extra virgin olive oil
2 Tbsp distilled water
2 Tbsp fresh lemon juice
2 large garlic cloves, peeled
2 Tbsp almond butter
1 Tbsp fresh oregano leaves or 1/2 tsp dried
1 Tbsp fresh chervil leaves or 1/2 tsp dried
Pinch of cayenne pepper or to taste
1/4 tsp unrefined sea salt (optional)

1. Place all ingredients in a blender and process until almond butter is creamed and garlic and herbs are minced.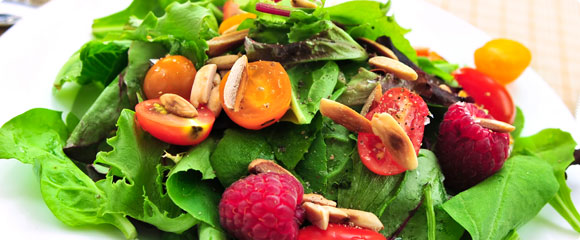 Rhonda's Raspberry Vinaigrette
Here is a new Salad Dressing recipe from Rhonda...
Raw Energy Balls
While eating raw vegan, you may be wondering wh...