2 bunches of whole kale leaves
1 ½ cups cashews
1 lemon (juiced)
½ cup nutritional yeast (Red Star brand)
1 tsp unrefined sea salt
1 tsp dried herb seasoning (salt-free)
¼ tsp black pepper
dash of cayenne pepper
distilled water (approx. 1/3 cup)
Nutritional Benefits: Often known as the king of superfoods, kale contains significantly high levels of vitamins A, C and K along with a host of other nutrients, making it an antioxidant, anti-inflammatory powerhouse.

1. Remove kale stems and cut leaves into palm-size pieces.
2. Put all other ingredients in a blender, slowly adding water during blending until mixture is a hummus-like consistency.
3. Massage a liberal amount of the mixture onto both sides of each kale piece, ensuring the mix gets into the creases.
4. Place coated leaves on teflex sheets and dehydrate for 2 hours.
5. Remove teflex sheets, turn leaves over, and dehydrate another 2 hours or until leaves are crispy.
6. Yields approximately 5 cups of kale chips.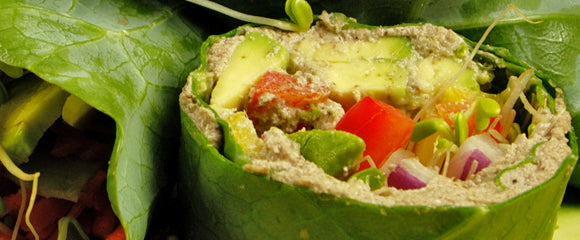 Creamy Pate
Creamy & Delicious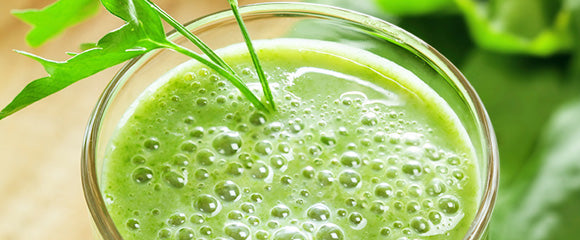 Linda's Favorite Raw Juice
Sent in by Linda S., this is one of her favorit...