¾ cup water
…" cup frozen cranberries
½ of a small orange, seeded and peeled
½ of a frozen banana, cut into chunks
Small handful fresh mint leaves
1 Tbsp. ground flax seeds
1 Tbsp Hallelujah Diet Nutritional Essentials
4 Ice Cubes

1. Blend all ingredients in a blender.
2. Enjoy the "fruits" of your labor.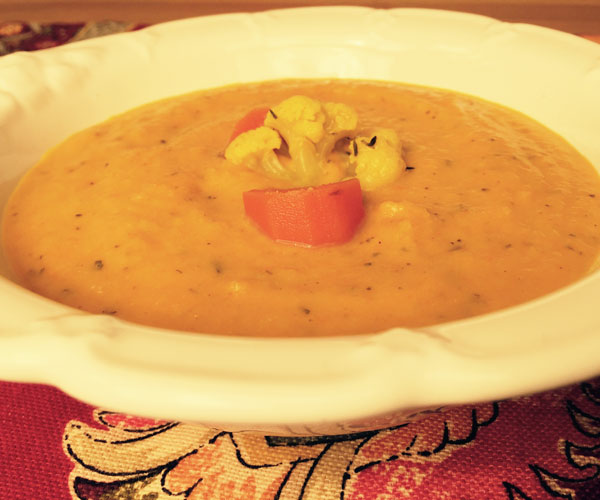 Cream of Cauliflower Soup
From the Everyday Wholesome Soup book by Kim Wi...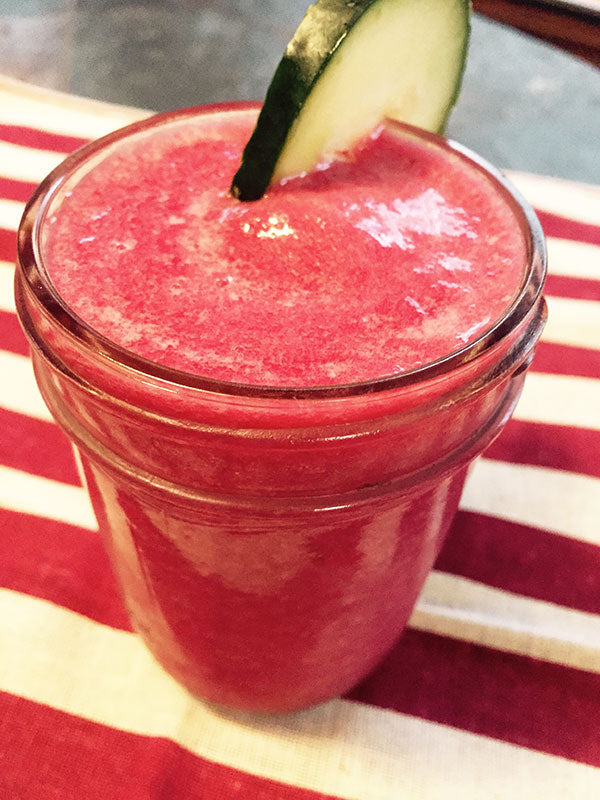 Beets Vitality Smoothie
Refreshing like a cool breeze. This simple smo...