3 cups fresh carrot juice
2 ripe avocados peeled with seeds removed
1 clove garlic
1 tsp fresh parsley or 1/2 tsp dry parsley
2 tsp dried oregano
3 scallions, minced
unrefined sea salt to taste

1. Blend first 5 ingredients till smooth.
2. Add sea salt to taste
3. Chill and garnish with minced scallions when served.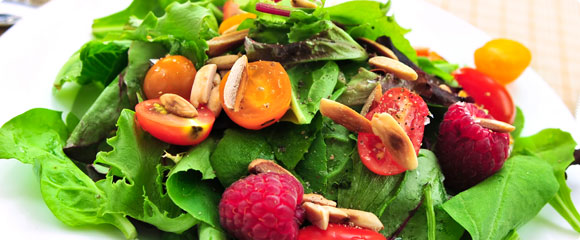 Rhonda's Raspberry Vinaigrette
Here is a new Salad Dressing recipe from Rhonda...
Raw Energy Balls
While eating raw vegan, you may be wondering wh...