1 cup raw, unfiltered apple cider vinegar
1 cup extra virgin olive oil
2 Tbsp honey (more or less to taste)
2 tsp chopped garlic (important for flavor)
unrefined sea salt to taste

1. Shake together in a bottle and enjoy!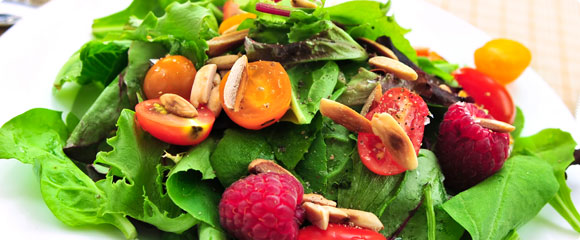 Rhonda's Raspberry Vinaigrette
Here is a new Salad Dressing recipe from Rhonda...
Raw Energy Balls
While eating raw vegan, you may be wondering wh...