1 cup extra virgin olive oil
1/2 cup ketchup (use Rhonda's recipe or buy a healthy one)
1/4 cup raw, unfiltered apple cider vinegar
1 Tbsp raw, unfiltered honey
1 tsp mustard (buy a good one from the health food store)
1 clove garlic (minced)

1. Place ingredients in order given into mixing bowl and stir.
2. Pour into blender and blend well.
3. Chill to blend flavors, or can be used immediately.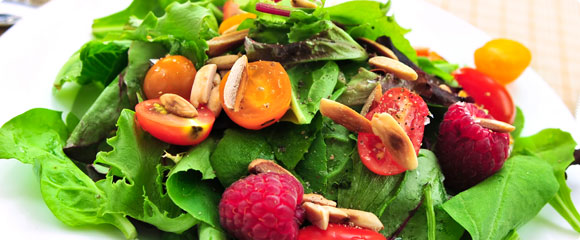 Rhonda's Raspberry Vinaigrette
Here is a new Salad Dressing recipe from Rhonda...
Raw Energy Balls
While eating raw vegan, you may be wondering wh...