dill
parsley
chives
garlic chives
thyme
rosemary
basil

1. Use your choice of two or more ingredients
2. Use scissors to snip 1/4" or more off the end of the bunch two, three, or four times into your salad.
3. Enjoy!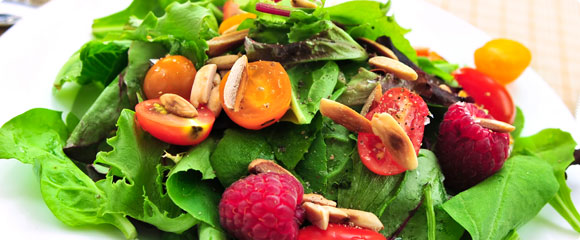 Rhonda's Raspberry Vinaigrette
Here is a new Salad Dressing recipe from Rhonda...
Raw Energy Balls
While eating raw vegan, you may be wondering wh...