½ cup almonds
1 cup distilled water
½ cup dates, pitted
½ lemon (or more to taste)

1. Soak almonds, sunflower seeds and dates overnight in distilled water using separate containers.
2. The following morning, drain, saving soaking water.
3. Juice lemon.
4. Add juice to blender with almonds, dates and sunflower seeds and mix to desired consistency using soaking water to thin.
5. Add water for desired consistency.
6. Serve sauce with fruit or vegetables.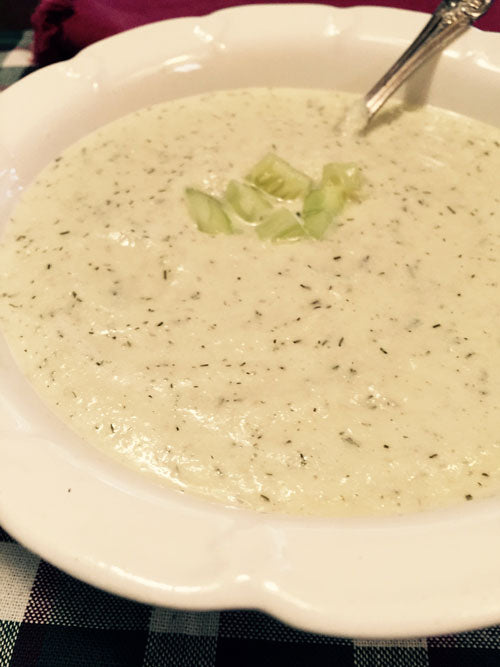 Chilled Cucumber Soup
On a warm summer evening this recipe from Every...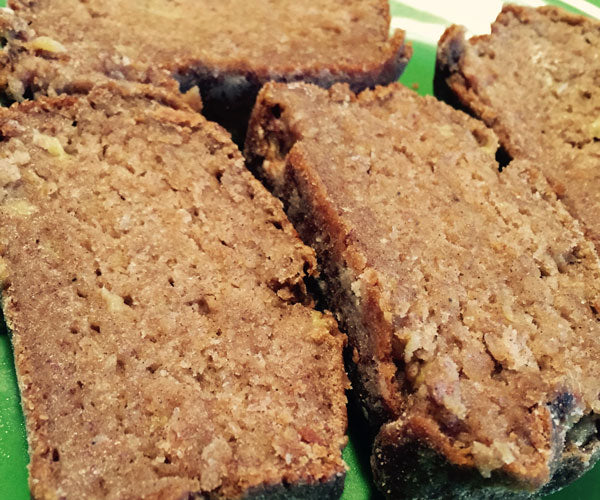 Gluten-Free Banana Bread
From Everyday Gluten-Free, Simple Allergen-free...