2 ripe medium size avocados (peeled and pitted)
1 tablespoon fresh lemon or lime juice
1 garlic clove (peeled)
½ teaspoon Celtic or Himalayan salt (or to taste)
Cayenne pepper (dash or to taste)
2 Roma tomatoes (diced)
½ cup red sweet onion (diced fine)
1 red bell pepper (diced fine)
6 cilantro leaves (minced)

1. Place first five ingredients in food processor with "S" blade and process until creamy.
2. Place into a bowl.
3. Fold in tomatoes, onion, red pepper, and cilantro.
4. Best when served immediately.
5. ENJOY!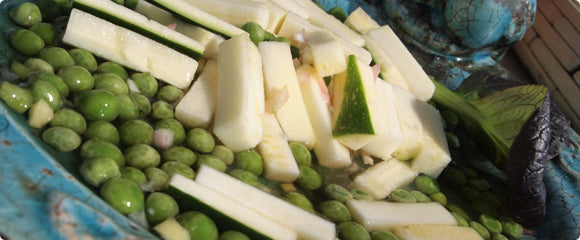 Burmese Zucchini and Peas
As photographed in Health News Issue #71 (May-J...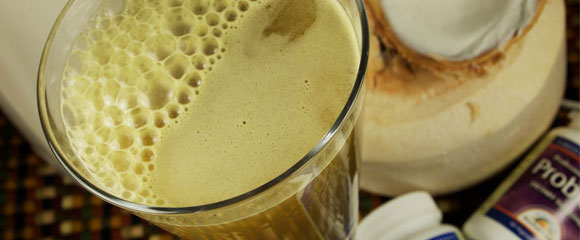 Workout Recovery Drink
After a hefty workout, your body needs to recov...