2 ripe mangos, skins and pits removed
1 ½ cups frozen pineapple
1 can Organic Lite Coconut Milk, I use Thai Kitchen
1 T. vanilla extract, OR the inside of 1 whole vanilla bean
1 T. maple syrup
5-6 ice cubes

1. Add all ingredients to a high-speed blender and blend on highest setting until completely smooth. Serve and enjoy.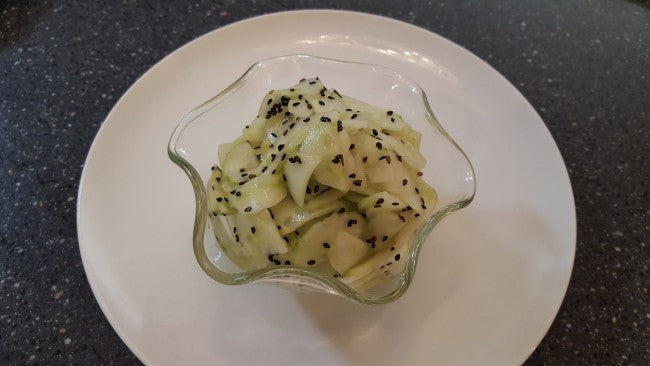 Sesame Pickled Cucumber
1 large English cucumber, peeled and sliced int...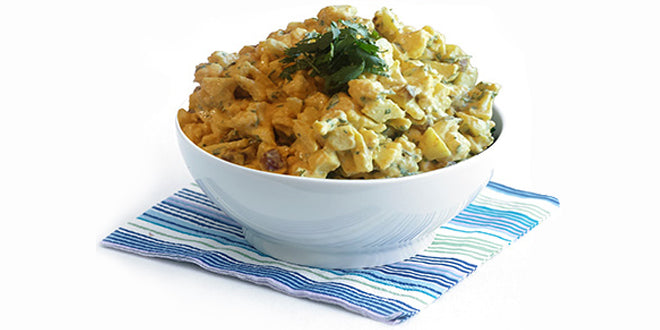 Live Cauliflower Curry
We have been serving a cooked Cauliflower Curry...