2 tsp. virgin coconut oil
2 Tbsp. almond butter
Contents of 1 Hallelujah Diet Bio-Curcumin capsule, or 1/4 tsp. ground dried turmeric
1 tsp. Hallelujah Diet raw carob powder

1. Warm coconut oil in a pot on the stove
2. Combine all ingredients together
3. Drizzle over breads, such as Gluten-Free biscuits, or used as a dip for fruit or vegetables.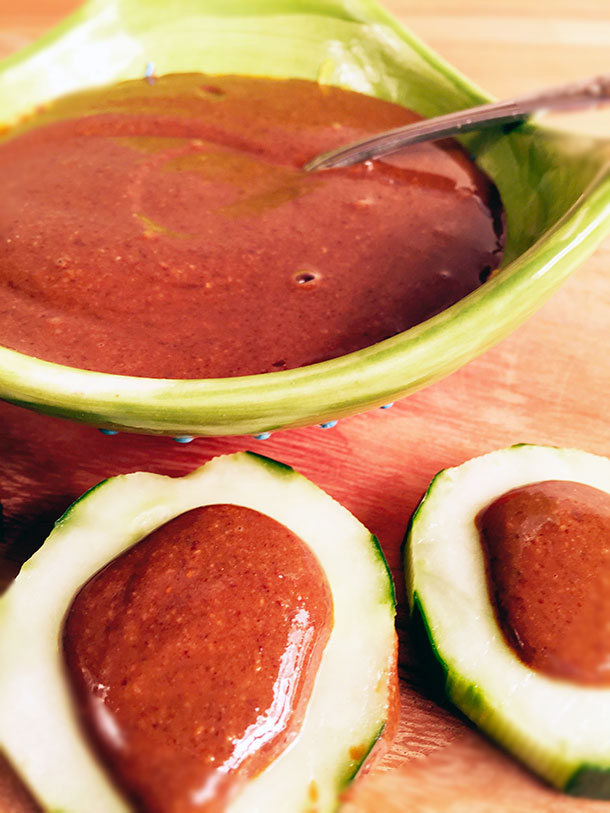 Carob Almond Butter
Delicious on a banana, bread, and raw vegetables.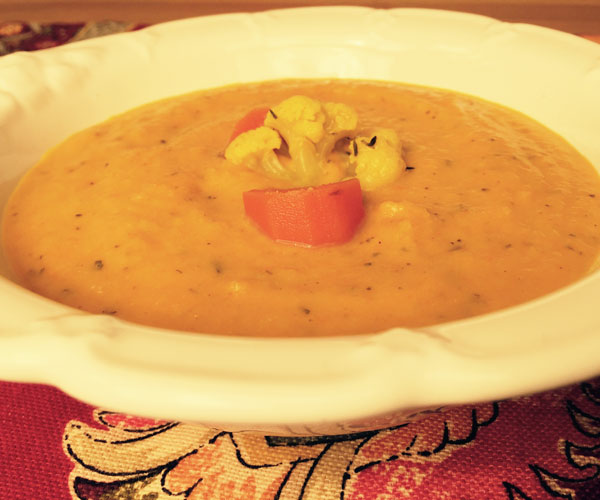 Cream of Cauliflower Soup
From the Everyday Wholesome Soup book by Kim Wi...