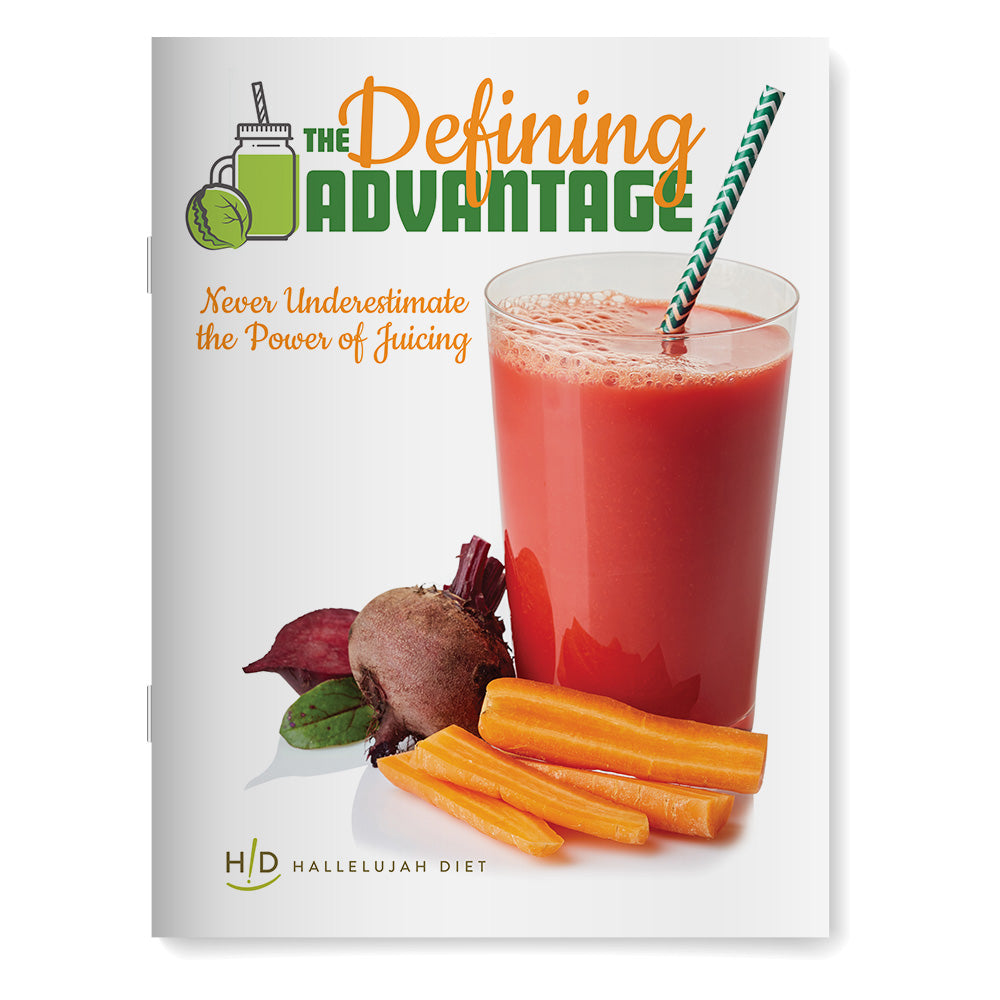 The Defining Advantage - Never Underestimate the Power of Juicing
"These juices are the most powerful cell building materials we are aware of."
-George Malkmus
Making the right food choices is crucial for optimal health. When anyone has unhealthy and/or uncomfortable physical issues, their body is struggling and in need of repair. When the body is provided the proper building blocks, naturally found in food, the self-healing body has a much better chance to rebuild.
But food alone may not give the body the ammunition it needs in the amounts it requires, fast enough. That is why, in addition to even the best meals, living juices give the body a substantial influx of support beyond meals alone.
Learn the basics of juicing in this colorful, easy to understand booklet.
Enjoy approximately 25 testimonials from customers who have shared their thoughts and/or experiences from juicing.
One of the main reasons for juicing is to provide copious phytochemicals in a form the body can absorb with ease. Juicing takes time and effort, but Hallelujah Diet believes it is well worth the commitment. You are urged to Never Underestimate the Power of Juicing.
Are you ready to take charge of your health with the audacious power of fresh juice?
36 pages, including front and back cover