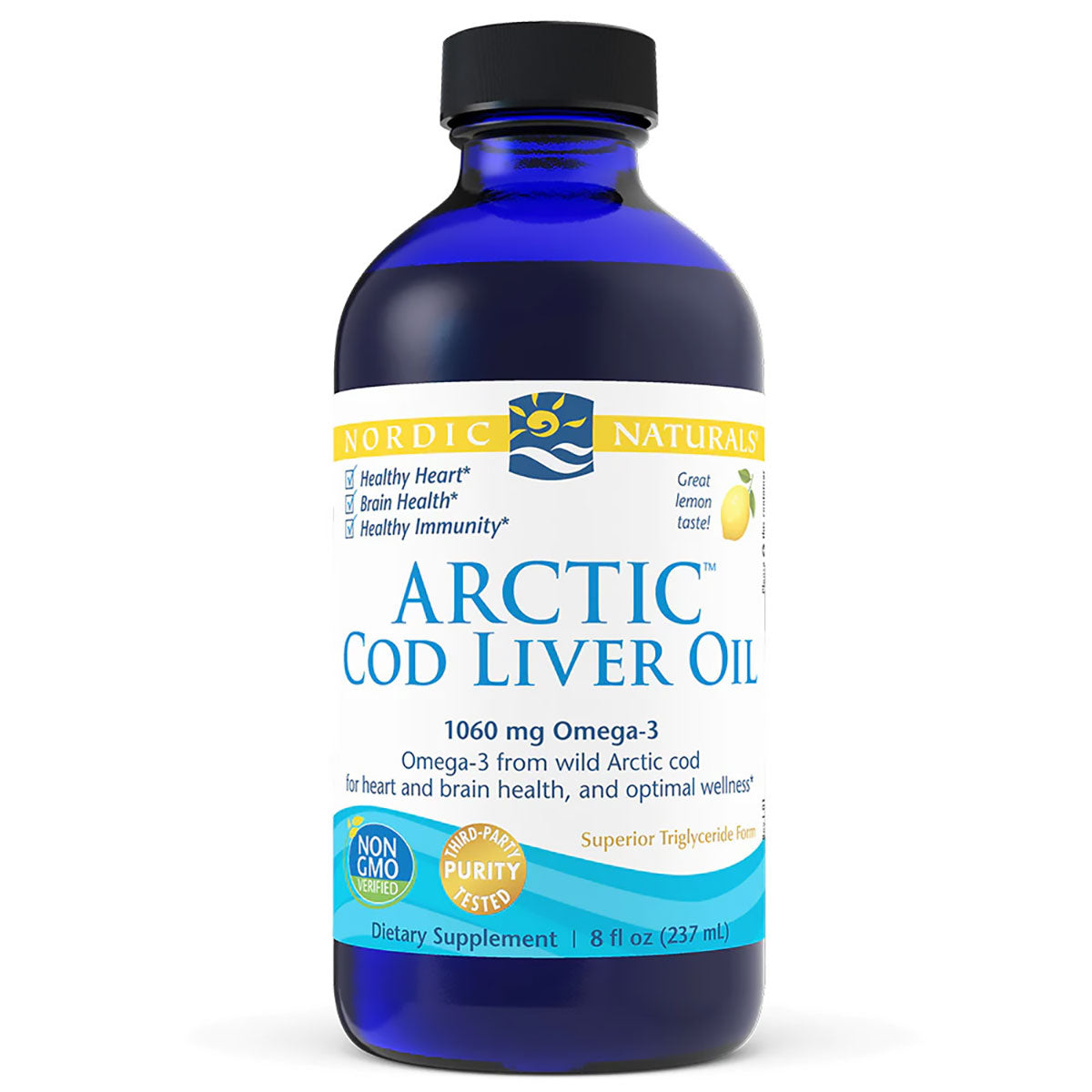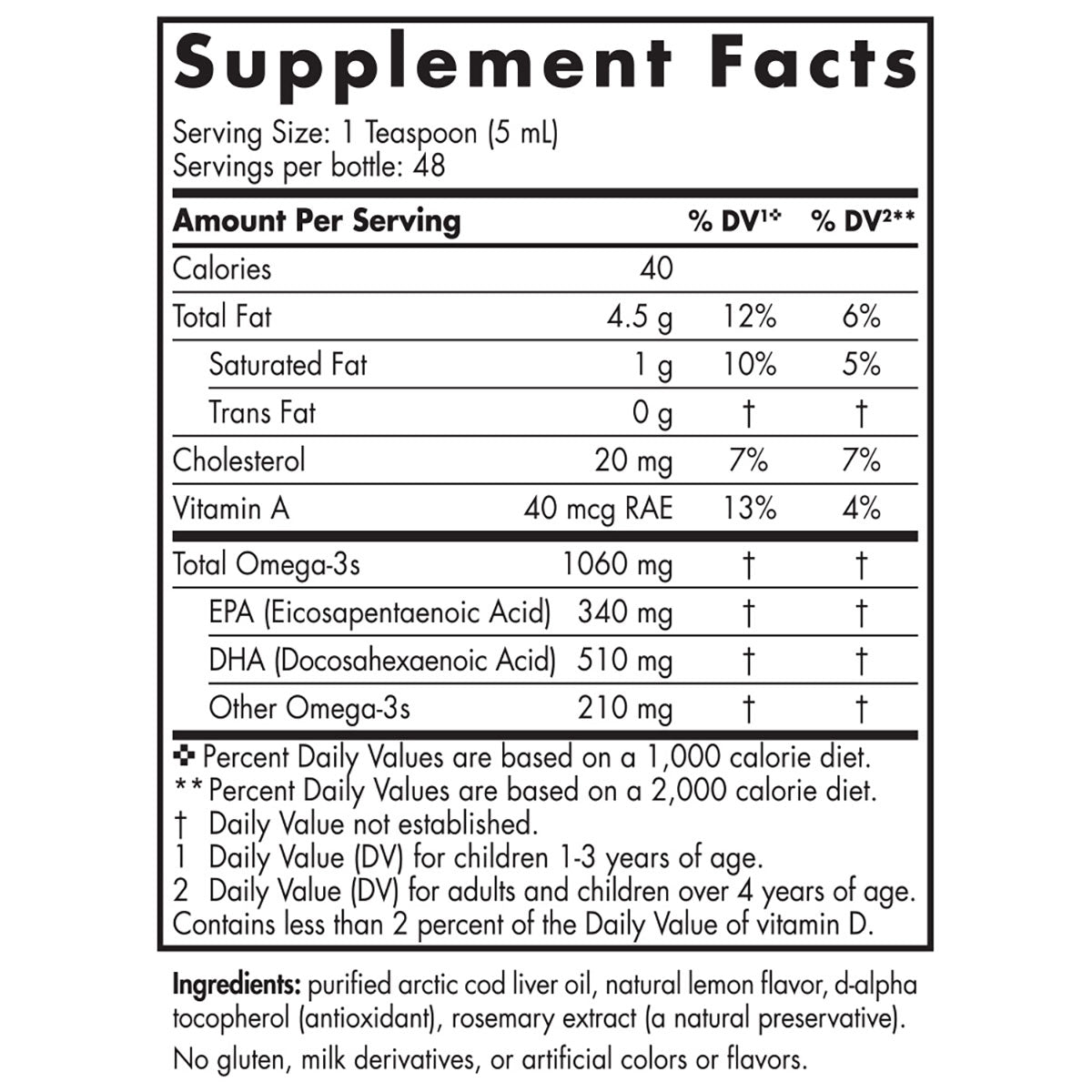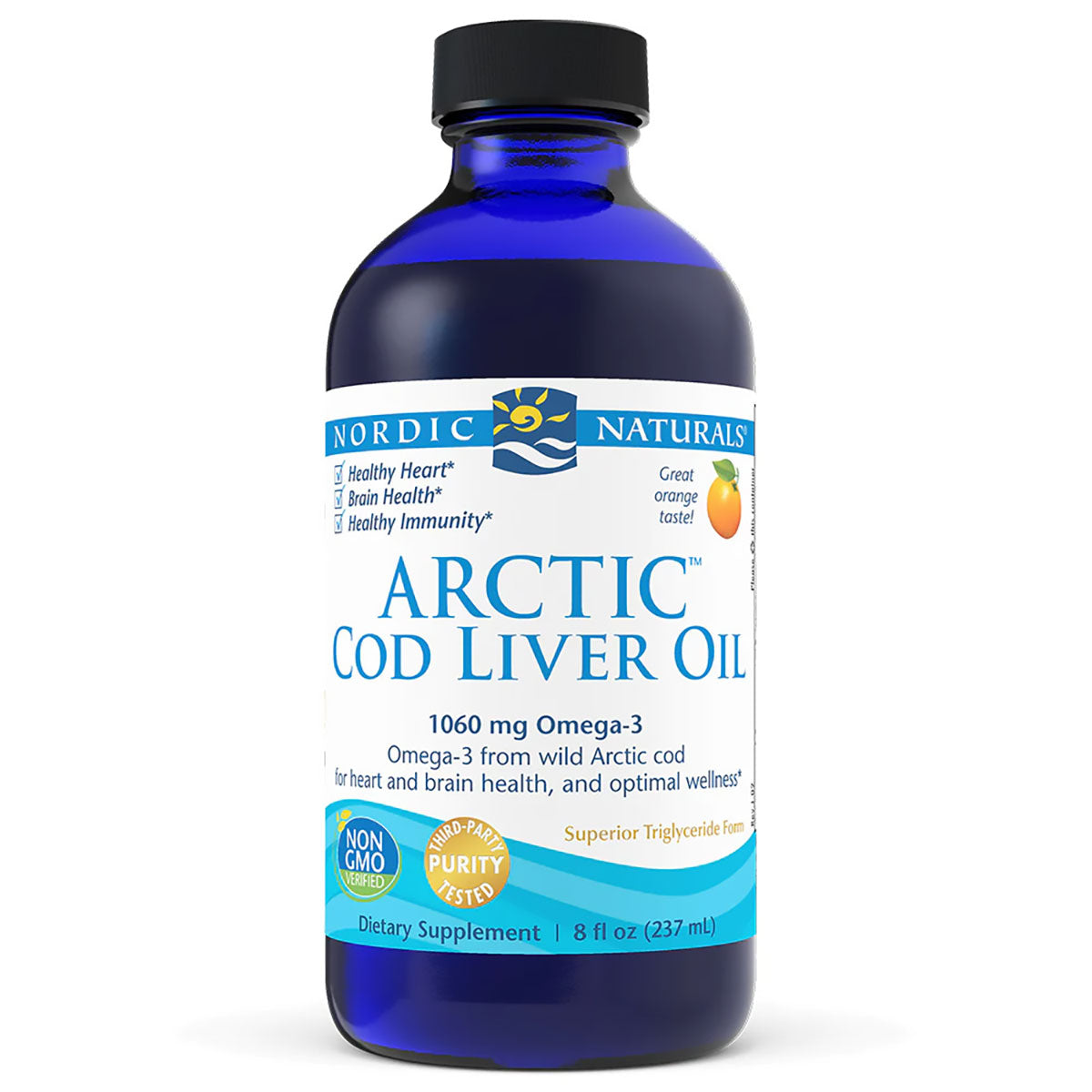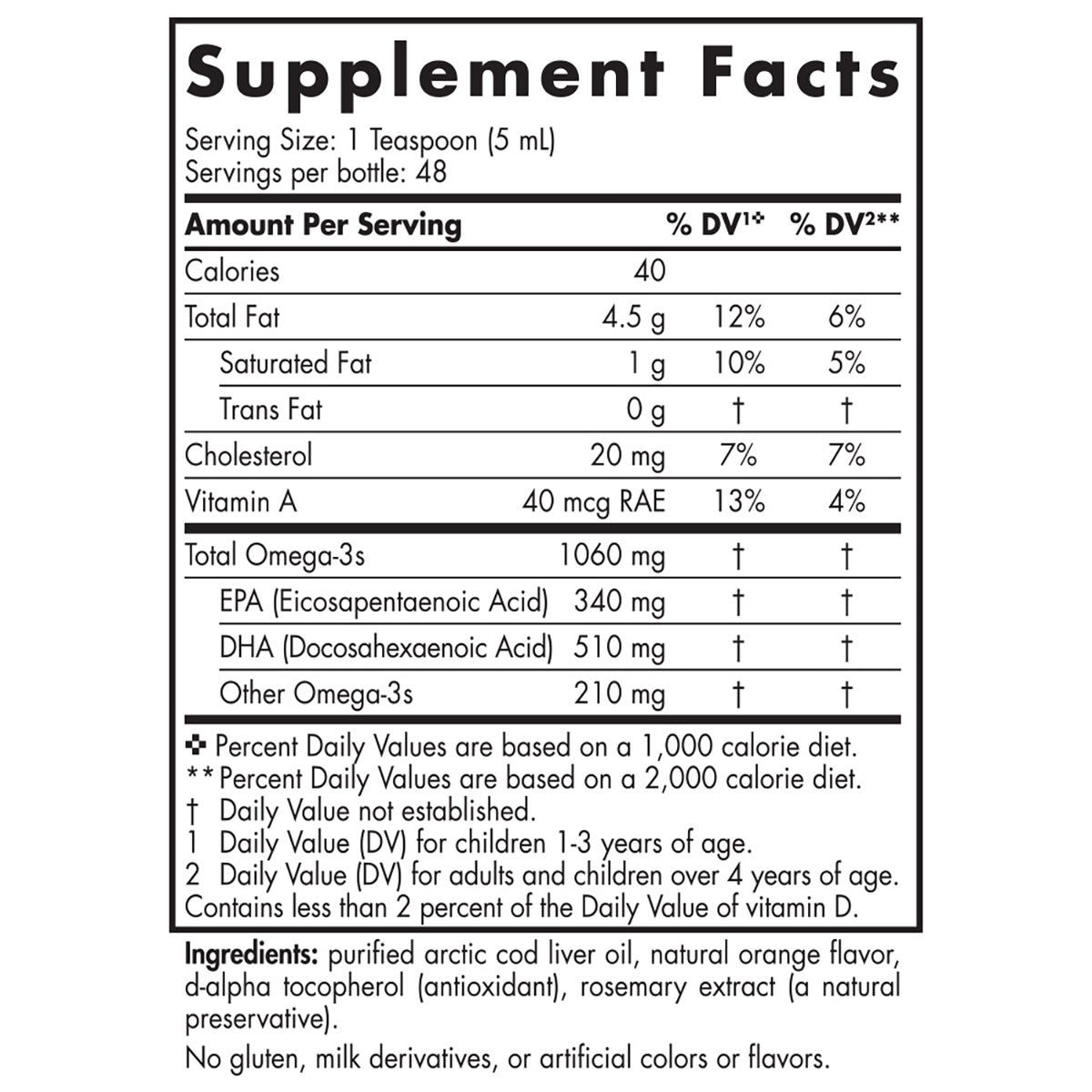 Arctic Cod Liver Fish Oil (8oz)
Why Fish Oil?
Fish oil is a medicinal food that everybody needs. There are long chain polyunsaturated fats in fish oil (EPA and DHA) that are not obtained in a pure, clean form elsewhere in the diet. These fats are incorporated throughout our bodies by design, and an absence of them requires the body to use inferior fats to try to fill their roles.
EPA and DHA have been linked to better cardiovascular health, mental health, joint health, eye health, immune health and a normal inflammatory response to injuries and infections. These fats are critical for every organ and tissue in your body.
Throughout the Seasons of Life:
Pregnant moms need fish oil for their baby's nerve and brain development, and stable good mood after birth
Infants and toddlers need fish oil for developing normal immunity: training a normal response to possible allergens, normal breathing when exposed to allergens
Children need fish oil for brain health: focus, concentration, mood and intelligence
Athletes need fish oil for body structure: Joint health, proper inflammatory response to stress injuries
Adults need fish oil for whole body health: cardiovascular, immunity, mental, joint, eye health and more. . .
Seniors need fish oil for brain health, normal cognitive function, joint health, eye health and more. . .
Do Vegans need fish oil?
Yes. Several studies, including our own, have shown that people do not make enough DHA from plant-based omega 3 oils like chia seeds, flax seeds, soy, canola or walnut oil. Without a dietary source of DHA the body will be lacking and will suffer the consequences that result from a shortage of this essential nutrient.
Potency
Each teaspoon of Arctic Cod Liver Oil delivers 1.4 grams of Omega-3 Fatty Acids* in a triglyceride form:
EPA: 340 mg
DHA: 510 mg
Other Omega 3 fatty acids: 210 mg
* Subject to natural variability
People who have had trouble with nausea or burping up other fish oils should find this lemon-flavored fish oil easier to tolerate.
Purity
Arctic Cod Liver Oil is molecularly distilled and manufactured in Norway under strict quality control standards. It is tested to be free of potentially harmful levels of contaminants such as PCBs, dioxins, mercury and other heavy metals.
Total 5 star reviews: 0
Total 4 star reviews: 1
Total 3 star reviews: 0
Total 2 star reviews: 0
Total 1 star reviews: 0
100%
would recommend this product
So far so good. The

So far so good. The taste is bearable.
Reviews Loaded
Reviews Added