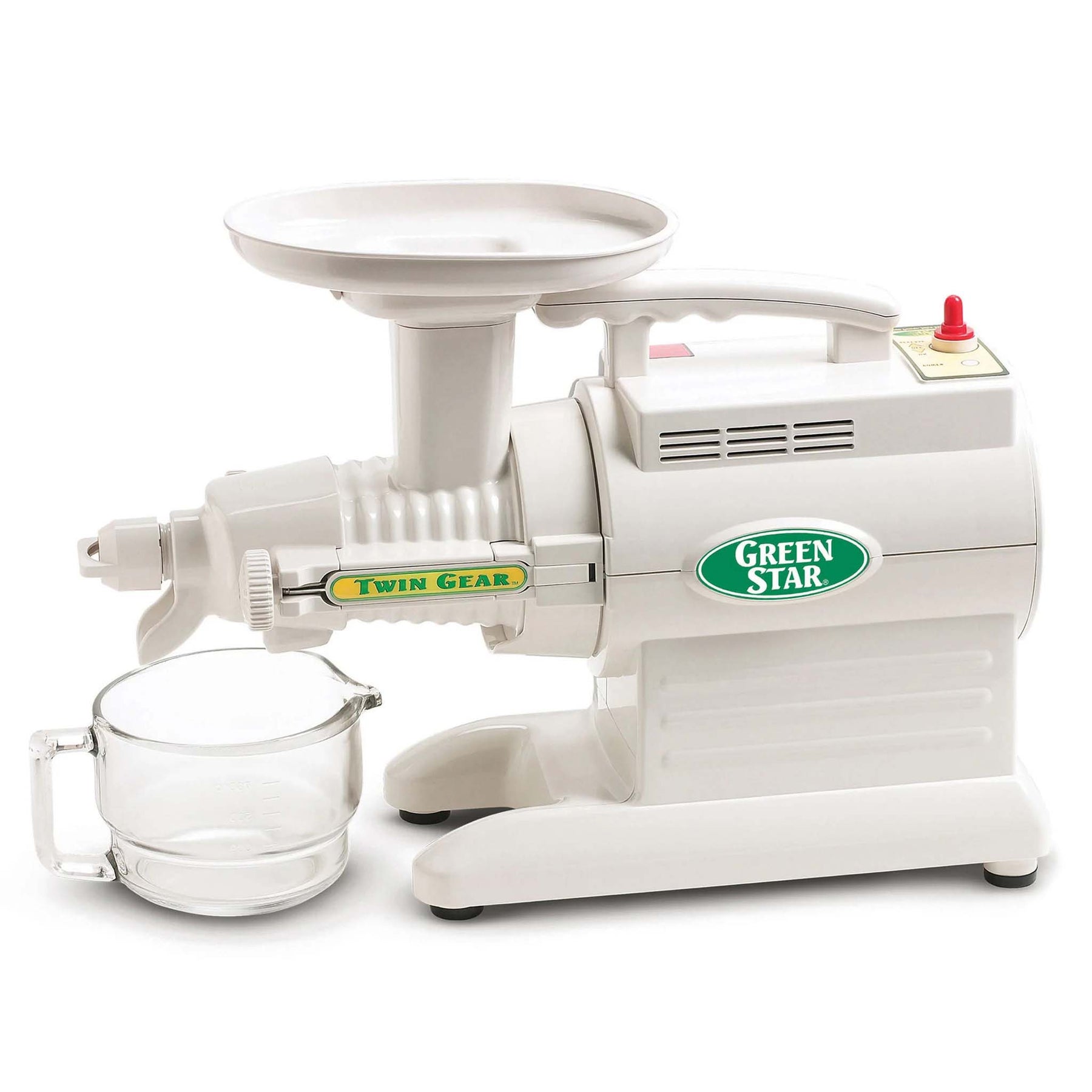 Greenstar Juicer - GSE-1000
Tribest Greenstar Original Twin Gear Juicer
Greenstar machines are considered by many to be one of the best twin gear juice extractors out on the market. Unlike most juicers, the Greenstar original juicers uses exclusive twin gears as well as magnetic and bio-ceramic technology to extract the maximum amount of nutrition from your vegetables. Independent laboratory test confirm that the Greenstar's Twin Gear press extracts a substantially higher quantity of minerals than "leading' juicers. With the technological advancements of the Greenstar juicers, consumers have been able to juice with this reliable juicer for many years.


What is Complete Mastication?
Masticating is the use of single-auger, horizontal, or vertical that employ an auger or dual gear system to crush produce and press the juice out. In the original Greenstar the machine replicates the features of the human mastication system, utilizing the molar (crushing) function, incisor (slicing) and canine function (cutting). The Greenstar original uses all three of these functions, where other competitors only have one or two of the 3 complete mastication steps.


Twin Gears
The Greenstar original juicer includes stainless steel bio-ceramic and magnetic twin gears to extract the maximum nutrition from your fruits and vegetables and reducing the amount of oxidation to affect the juice allowing the nutrients to be preserved for up to 48 hours. The twin gears have special cutting points on the outside of the gears to help handle leafy greens and stringy vegetable like celery without the fibers getting tangled or clogged. Also the gears have pocket recesses to process harder vegetables by reducing overall strain on the motor and extending the Greenstar's operating life.